Integrated accounting software handles all the accounting-related tasks in your organisation. It means bringing together a host of finance functions that might previously have been done with separate programs or by manual processes.
Features that are typically included with integrated accounting software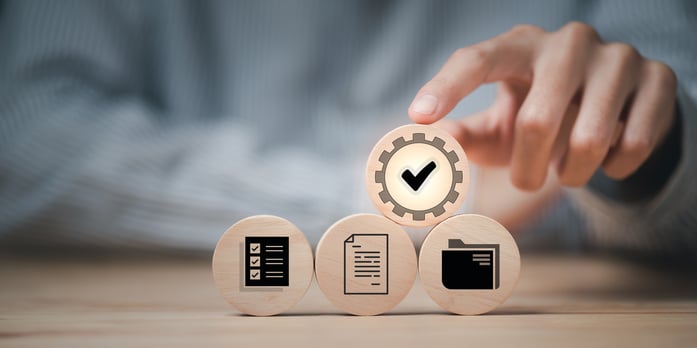 Integrated accounting software comes in different guises but should handle such functions as:
· Sales and purchase order processing
· Invoicing
· Reporting and business information
· Credit control
· Consolidation for multi-entity groups
· Calculations for multiple tax regimes and different rates of VAT
· Fixed asset management
· Approval workflows.
Benefits of integrated accounting software
Automation means efficiency
In many finance teams, people who could be adding real value to the business are often bogged down in manual work that could be done by software. They might be rekeying information from one system to another or extracting information from the finance system to manipulate it in spreadsheets.
Integrated accounting software drastically reduces those manual processes, shrinking the associated risk of human error.
It can save days or even weeks each month by automating processes such as bank reconciliation, deferred income and revenue recognition, intercompany eliminations and group reconciliation.
That means the finance team are freed up to concentrate on higher value tasks and can handle more work as the organisation grows.
Secure data storage
An integrated accounting system is often a replacement for an "on-premise" system, i.e. one for which all the data is stored on the user's own site, with all the resulting risk of loss, damage or security breaches.
A move to "true-cloud" software means the data is securely stored on the provider's servers, with the latest security updates and patches installed smoothly in the background as the user gets on with their work.
Reporting
Preparing financial reports – whether in management accounts each month, or audit-ready annual accounts – can be one of the most stressful parts of the finance team's work.
Integrated accounting software simplifies the process a great deal. It can easily strip out intercompany transactions, apply the right depreciation rates for fixed assets, account for different currencies and VAT rates, and handle a host of other complications. It can also present the same information in different formats for different audiences – for example, company directors, investors, charity trustees and regulators.
These reporting features also ensure that business leaders are working with accurate, real-time data, rather than having to wait for days or weeks while month-end figures are compiled.
What are the advantages of integrated accounting software?
Start-up businesses can get away with software that is limited in its features – or with a "stack" of applications that are bolted together to handle a range of tasks.
But organisations that grow substantially will outpace that entry-level software. That stack of applications for different tasks will also start to pose risks as a business gets bigger and more complex.
Integrated accounting systems will keep up with the requirements of the organisation as it gets bigger and more complex – and will pay off in ever-greater efficiency, time savings and better business information.
How can iplicit assist with integrated accounting?
iplicit is a software system that was created especially for the cloud. It incorporates a comprehensive range of automation and reporting features for finance tasks, as well as integrating smoothly with other, non-finance systems the user might be relying on.
It was created for businesses that would benefit from integrated accounting software but did not want the expense and disruption of systems aimed at big corporates – making powerful cloud accounting affordable for medium-sized organisations.
Learn More
To find out more about integrated accounting systems, and to see how iplicit can save time and resources for your finance team, take a quick tour of the software or get in touch for a demonstration.