Brought to you by the team that originally created Exchequer®
Project accounting software that puts you in charge
iplicit's project accounting feature allows you and key staff to analyse costs and revenue for any of the work you need to keep track of and monitor against budgets and forecasts in real time for each individual or group of projects.

With iplicit, project accounting is fully integrated into the core accounting platform, enabling you to easily analyse information and monitor performance at the click of a button.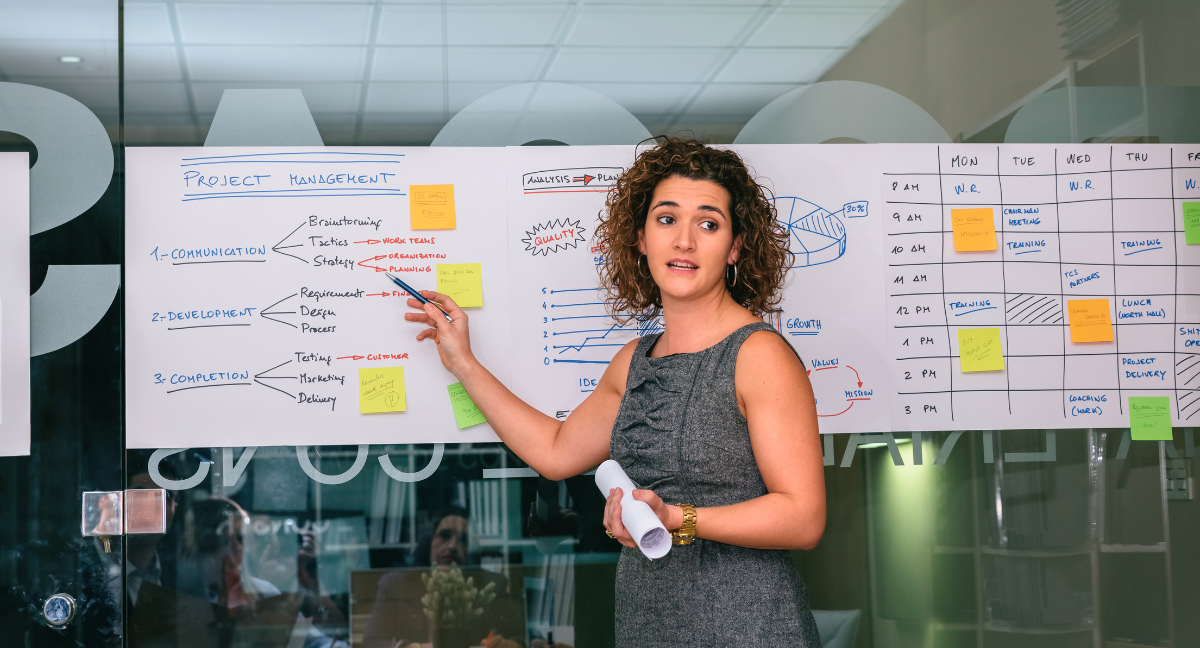 How project costing works in

iplicit
In iplicit, you can set up projects distinct from the way your general ledger, departments, activities and other dimensions are organised.
With iplicit's accounting software you can:
Group your projects: Projects or jobs can be organised as you wish, with sub-projects nested beneath their parents, enabling you to easily see how any project or group is performing.

Add people: You can allocate a project manager, other contacts, or a customer to each project as you wish.

Add dates: You can indicate a completion date for the project and revise it if necessary.

Manage the work: iplicit comes with its own task management system.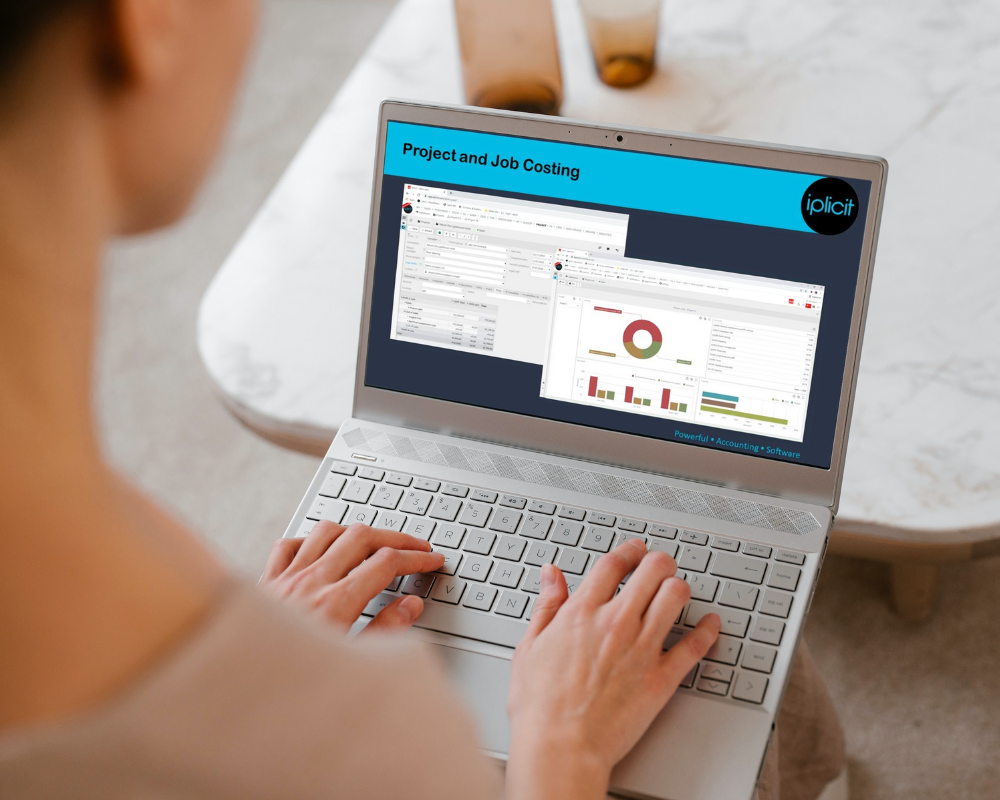 Easy time recording
Match timesheet information: Staff enter information via mobile app or browser and the time costs or charge-out rates are recorded against the project. Time can be managed and billed when appropriate and work in progress can be easily controlled across all projects.
Simplify expense management
Allocate expenses claims: As with timesheet information, staff can input their expenses claims through a mobile device or browser and have them allocated to the project. Expenses and costs can be automatically disbursed and invoiced to customers, saving time and ensuring all costs are billed in a timely manner.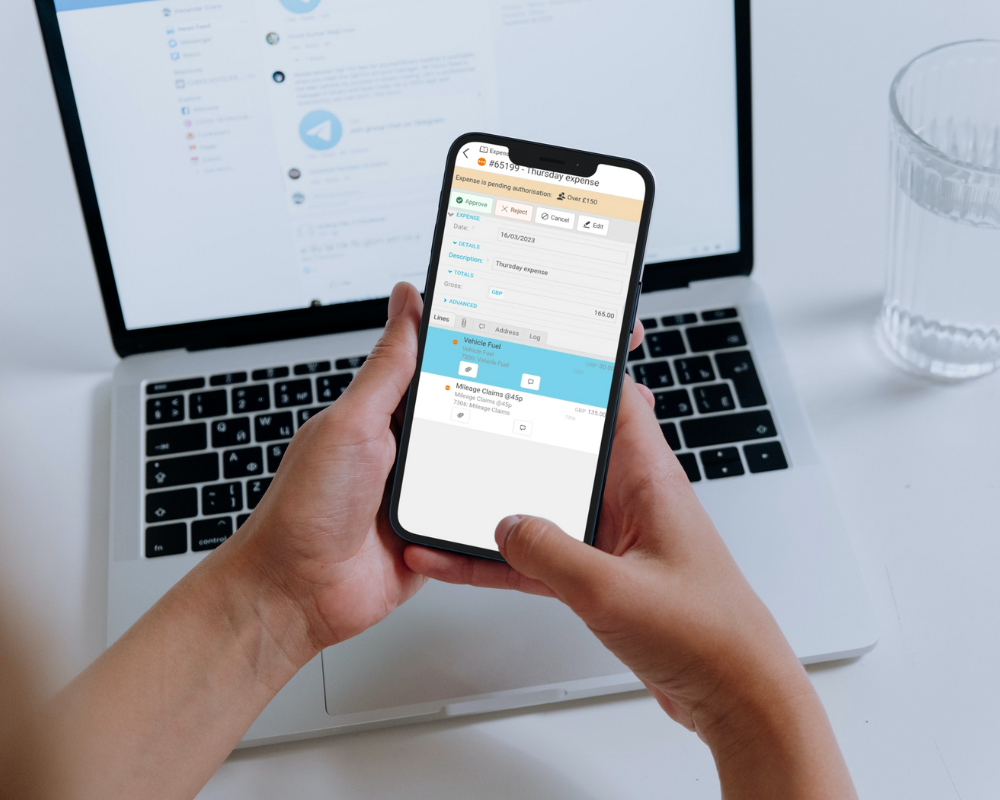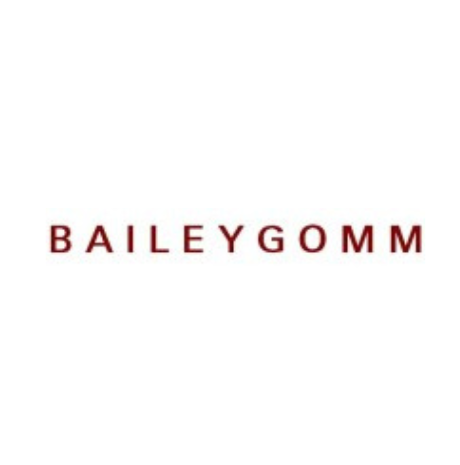 What customers think about our project accounting software
"Project costing is an essential requirement given that we can have over 50 live projects, at any one time… It's essential for us to manage our time and our expenditure, to make sure that we were maximising our profit on any given job.

"Being able to allocate costs against a specific project and provide real-time analysis regarding the profitability of any given project, at any time, is something our team required to enable informed business decisions to be made part-way through any job, rather than having to look back to analyse what occurred, after the job was complete."

Laura Orchard
Financial controller at mechanical and electrical design consultancy BAILEYGOMM
Project administration
Monitor milestones: Your organisation might want to charge when a project reaches an agreed stage, or when certain tasks have been completed. iplicit users can view dashboards and reports of what needs to happen and when, and what the current status of the project is.

View documentation: With iplicit's integrated document management feature, you can conveniently store all project-related documents and files in a centralised location. Users can easily see everything related to a project in one place and access it from anywhere, including invoices sent to customers, project documents, cost information, purchase orders raised, and customer orders, contracts and grants.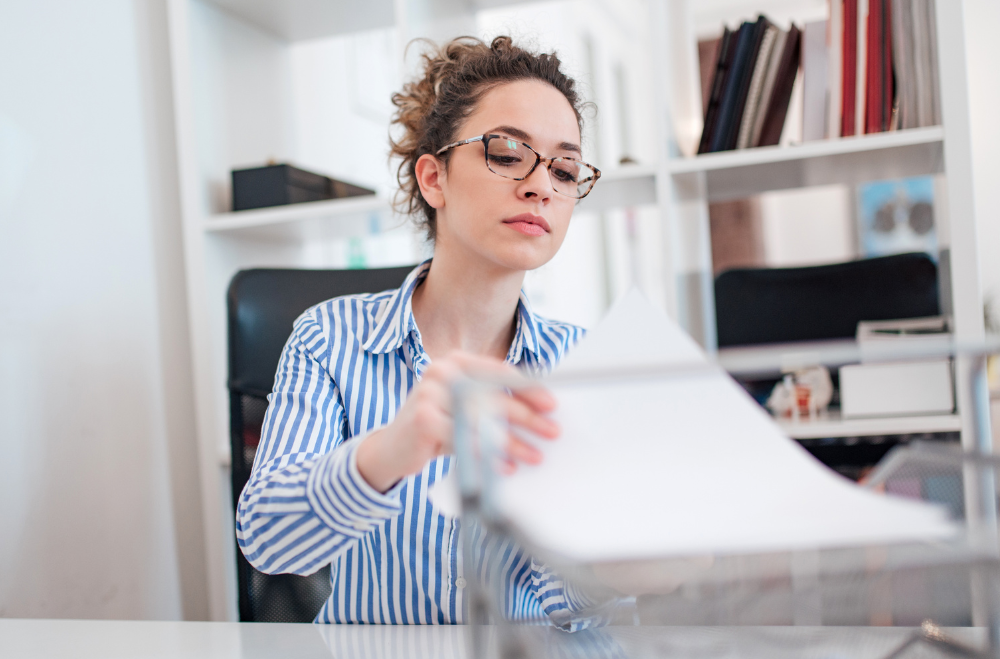 Project analysis
See profit and loss: iplicit users can view a project's committed costs, revenue, deferred income, budget and forecasts, along with iplicit's inbuilt ability to slice and dice project data with ease. You and your project team can get real time access on demand to project income and expenditure along with commitments, analysis and variations.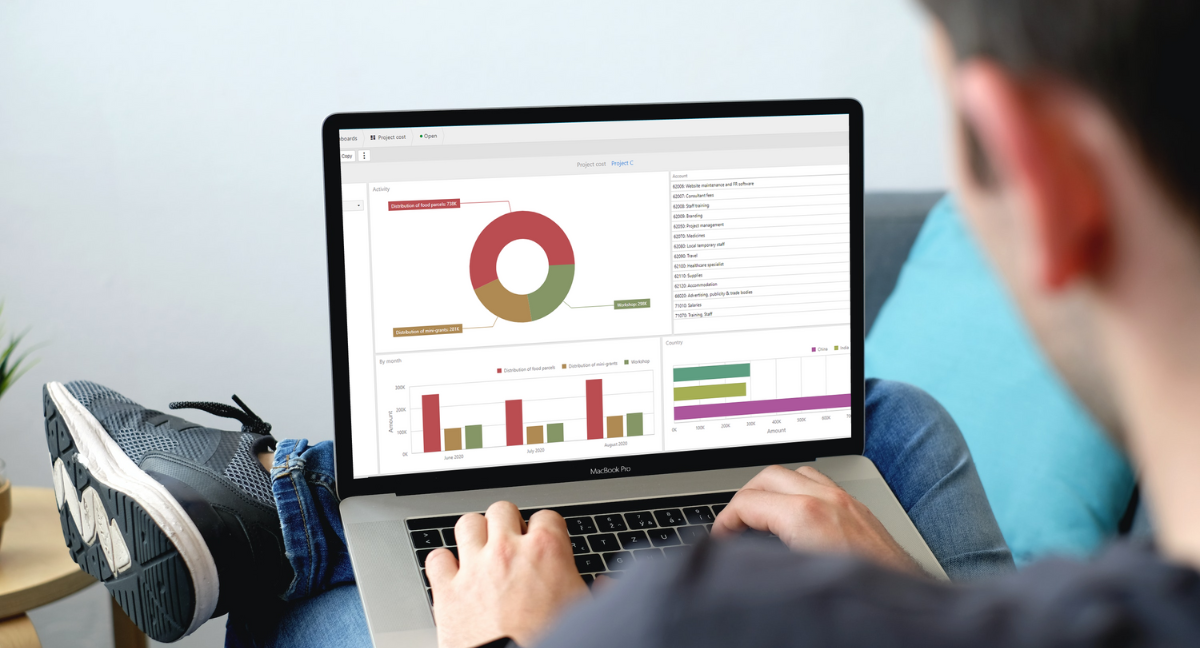 Who needs project accounting software?
Discover our integrated project accounting functionality
Project accounting is often managed using spreadsheets and a lot of manual work. But if you had project accounting functionality integrated within your core financials software wouldn't that make life easier?
Watch our on-demand webinar to discover how you can:
Avoid rekeying data and doing lots of Excel manipulation

Use approval workflows for timesheet approval and expense recording on a daily (more frequent basis as needed) to help with getting visibility fast.

Manage WIP, billing and allocate costs and profit easily

Analyse at a project level, by activity and income stream.
Don't Take Our Word For It
Here's What Our Customers Say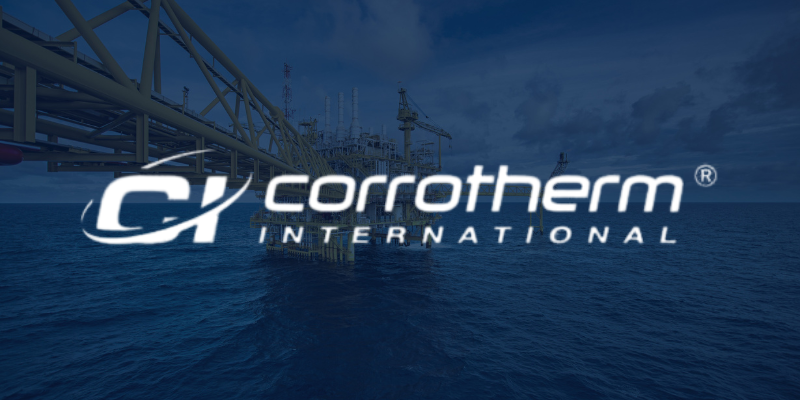 Corrotherm
Ian Newman, Director
"Project costing is a great aid to me when I'm reviewing where we are, at month-end. Previously, to get the report it used to take an age just to extract the data, for getting the spreadsheets ready. In total, the whole process of producing a report with our old system would take me around a week, whereas now, with iplicit, it's half a day to do the whole thing.

"This means we can close the month off within a week of it ending, as opposed to it taking most of the following month with Exchequer."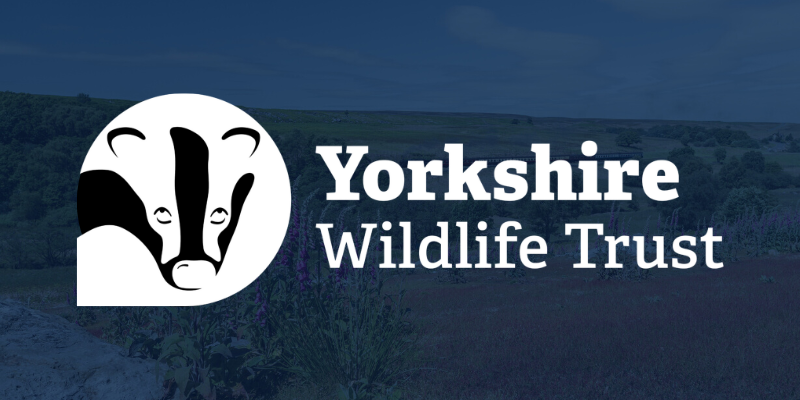 Yorkshire Wildlife Trust
Darren Tiffney, Director of Finance and Central Services
"Some charities are funded by just three or four funders, but we have over 100 active funds at any one time. iplicit's project costing area is a good environment to cope with this complexity."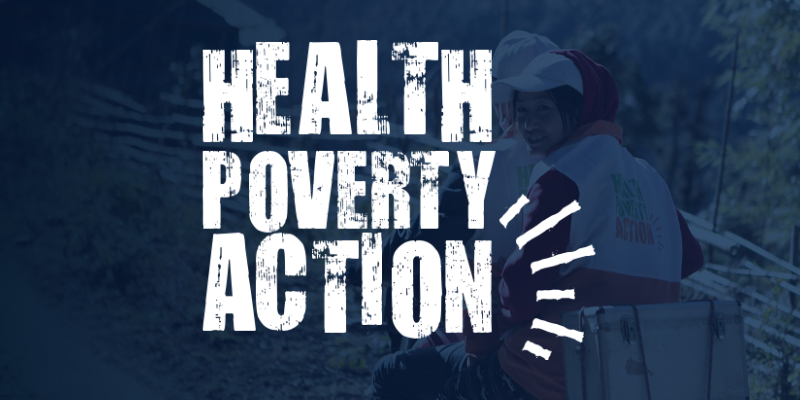 Health Poverty Action
Sandra Tcheumeni Boschet, Head of Finance and Administration
"An organisation like ours has to be very accountable to its donors, not only to show that we're spending their money effectively but often showing how their money is being spent; we do this by relating it to specific projects.

"Reports telling donors where their money has been spent would previously have taken three weeks, but with iplicit they can be done in less than two days."
See iplicit's Project Accounting functionality
Arrange a Discovery Session