iplicit's developers are always working on new features to save your finance team time and money.
We listen to customers, so many of these features were put on the wish list at the suggestion of our thousands of users.
Here's a round-up of some of the main features added so far in 2023.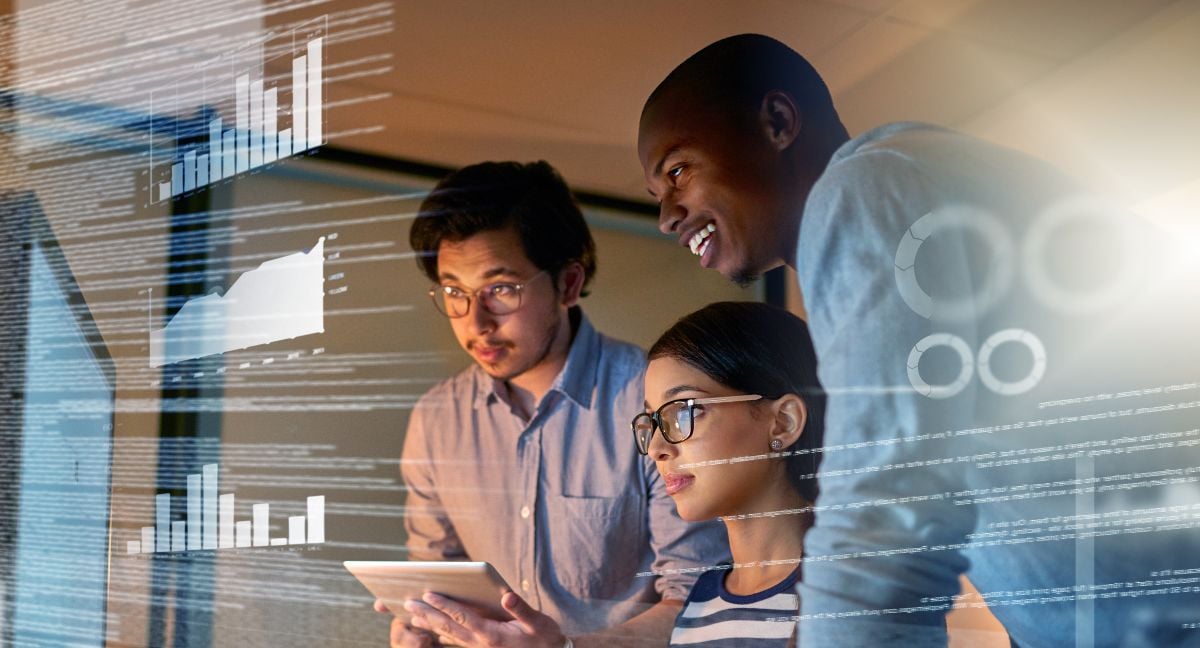 A round-up of the best new functionality released by iplicit so far in 2023:


Fixed Asset Management module
iplicit's fixed asset management module eliminates hours of work in spreadsheets, handling such tasks as capitalising assets, calculating and applying depreciation, and tracking assets across multiple entities in a group.
The module will also make life easier at period end and audit time, by storing records and documents together with the asset in iplicit's system.
iplicit's new fixed asset management tools will enable users to:
Import fixed assets from an existing spreadsheet, or automatically create them from purchase invoices, cashbook entries or journal postings;

Calculate depreciation by established methods such as straight line or reducing balance/double depreciation, or according to any other rule the user needs;

Automatically apply the depreciation at whatever frequency the user requires;

Store documents such as invoices, warranties, photos and manuals together with the asset, as well as recording where the item is;

"Slice and dice" data about assets and their value, reporting and analysing in a host of ways;

Handle different currencies and report in the base currency of the owner;

Keep a record of workflows, so it is easy to see who made decisions over an assert's lifetime;

Keep track when assets are disposed of, written off or moved from one part of a group to another.





Dynamic Accounting Structures
Many businesses and non-profits need to report the same information in different ways for different audiences.
For example, non-profit organisations need to produce management accounts and then present the data differently for trustees, while businesses might have to comply with both UK and US GAAP requirements.
iplicit can now save you hours of time manipulating data in spreadsheets, thanks to pre-configured Chart of Account structures and account packs, including:
Department for Education for academies
SOFA
SOFA – charities (FRS 102)
Standard Chart of Accounts
UK GAAP
US GAAP
USALI (Uniformed System of Accounts for the Lodging Industry)



Bank Feeds
iplicit has extended its support for the automatic importing of bank statements to cover more UK and EU banks.
It is easier than ever to import statements quickly and easily from different sources.

My Expenses Data Access Control (DAC)
One of iplicit's strengths is its control over the access rights different users have to see different information in the system.
The latest improvement to Data Access Control allows users to enter expenses into a system which they are not otherwise allowed to access. It's a feature that will be particularly useful to the outsourced accounting sector.

Tax Jurisdictions in South Africa, Canada and Australia
iplicit has built upon its multi-jurisdiction tax capability by introducing support for the South African tax authority and has improved its support for the Canadian and Australian tax regimes.


Integration with Lightyear
iplicit and Lightyear have joined forces to create a seamless accounting experience. The partnership is "set to cut time and costs by up to 80%''.The accounts payable automation solution can drastically cut the time and costs involved in the manual accounts payable process. Features include:
Real-time line item data extraction from invoices
Automated line-by-line coding of accounts/dimensions
Duplicate flagging and bank check feature
Automatic and instant reconciliation of supplier statements.


If you'd like to find out more about our iplicit's powerful accounting software, please get in touch to arrange a demo.