With the right systems in place it's possible to automate accounting tasks and save whole days of your company time every month.
Cutting down on manual processes that can easily be outsourced to your accounting software will enable you to free up staff resources, reduce costs and improve the accuracy of your records. Find out how to automate accounting processes in 5 simple steps.
1. Document all your existing processes
In order to automate accounting systems and protocols successfully, you'll need to know exactly what happens within your organisation right now. Make a list of all the accounting and related software you currently use, how it's used, who uses it and how long each process takes. Is anything still done in spreadsheets or on paper? Note down any pain points you are experiencing, such as bottlenecks in workflow. How could automation make things more efficient?
For example, automated payables and receivables software enables you to set up automatic workflows for paying invoices or chasing unpaid debts, so there's no need for human intervention. Automated bank reconciliation software uses machine learning technology to reduce the time you spend on bank reconciliation by up to 80%.
2. Choose the right cloud accounting software
If you are serious about automating financial processes, it's important to have the right software in place to enable your new, streamlined workflows. In addition to its potential as an automation tool, you'll need a system that can easily integrate with your other financial software, and that can be easily upgraded when new updates are available. It will need to be scalable so that it can grow to accommodate the changing needs of your business. Need more tips? Find out what accountants should consider when choosing software for medium-sized clients.
3. Migrate your financial data
As part of the implementation of your new automated system, you'll need to migrate financial data over. Determine which records need to be transferred to the new system, clean up the data and iplicit will make sure your data is transferred accurately and completely. Accounting software migration doesn't have to be painful: with the right partner to support you with rapid implementation to get you up and running without delay.
4. Automate accounting processes
Here's what it's all about. Once you have the right accounting system in place, you can begin to automate your financial processes, setting up workflows that will allow you to cut down on manual tasks and reduce the likelihood of human error. Automating financial processes can be a time-consuming task at the outset, but the idea is to put systems in place that will save significant time in the long run.
You are likely to want to set up automated workflows for tasks such as invoicing, payments, and bank reconciliations. Integrated accounting software that can connect seamlessly with your payroll, CRM, eCommerce and other systems will enable you to set up fast, automated processes. With an expert team to support you at the implementation stage, you can ensure that you are getting the most out of the power of automation, with your new accounting software.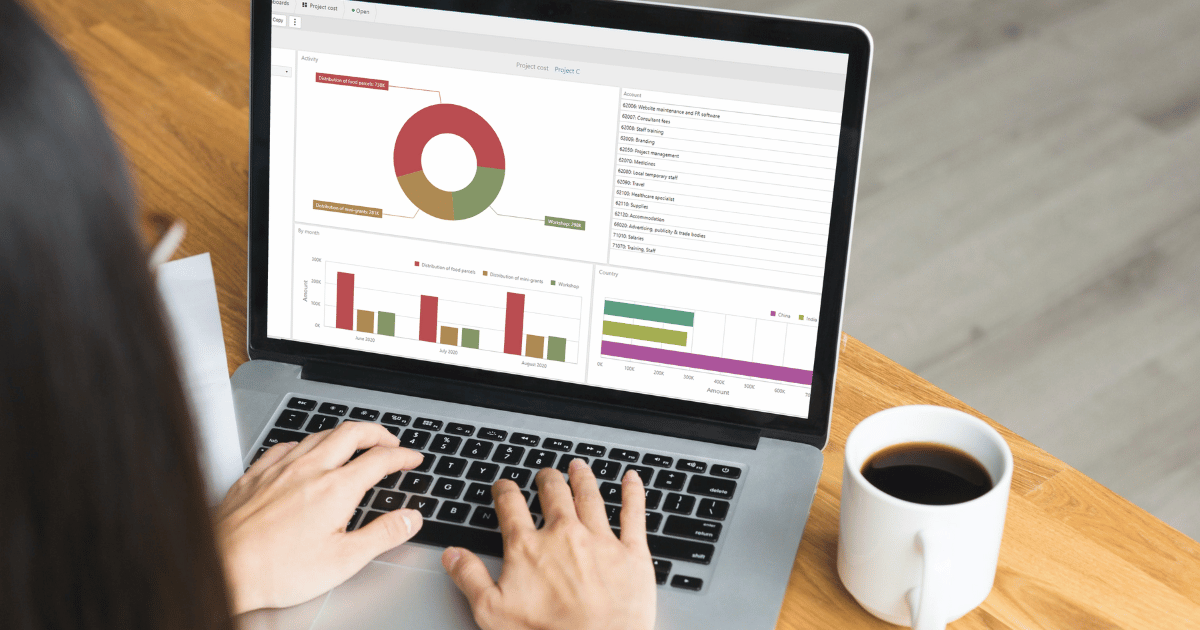 5. Get the wider team on board
Nobody likes change. So when you automate accounting processes, it's essential to have the buy-in of everyone within the organisation who will be affected by the new system. In-depth training and awareness raising will ensure that all users will understand the benefits of automation, and the advantages it will bring. Thanks to the potential of automating financial processes, this should be an easy sell: by cutting down on laborious manual tasks you'll save time, improve efficiency and reduce costs (as well as stress!) for everyone in the organisation.
Unleash the power of automation today
Save whole days every month, with automated workflows from iplicit accounting software. Contact us today to find out more.