BETT 2023 – billed as the world's leading education technology (EdTech) show drew around 40,000 people to ExCeL London. iplicit's education lead, Alex Middleton, reported on the trends that emerged from the three-day event.

1. Covid has changed the way education uses technology
During the pandemic, staff in education absorbed a huge amount of change very rapidly. Their working lives are so busy that many haven't stopped to consider how incredibly well they adapted to the crisis – but BETT may have given them time to reflect.
Technology was a huge part of that response, with lessons delivered online in a way that would have taken years to prepare for, if a pandemic had not made it urgent.
Having proved to themselves how well they can adopt new technology, there was a sense at BETT 2023 that schools were increasingly aware of how better tech can help their work. Those schools where MIS (management information systems) and finance systems can only be used on the premises may well be looking to modernise.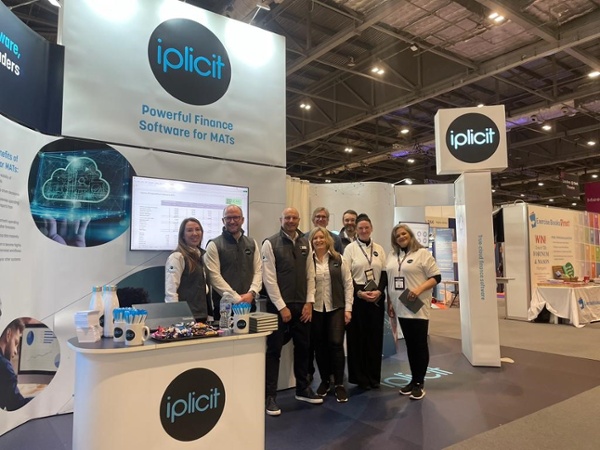 2. The move to multi-academy trusts
With change coming at them so fast, school and academy leaders could be forgiven for not following every detail of developing education policy.
In 2022, the government announced that every school in England would be expected to become part of a multi-academy trust (MAT) by 2030, and that each MAT should have at least 10 schools and 7,500 pupils. Since the average MAT currently has three to five schools, that would mean around 17,000 schools under new management.
Late in 2023, the government dropped the legislation that would have forced that shake-up, but it still maintained that making every school part of a strong "family of schools" was the way to ensure consistent high standards.
There were signs at BETT that many schools are breathing a sigh of relief now the legislation has been dropped, but they will need to recognise that larger MATs are the direction of travel.
A realistic prediction for 2024 is that these issues will be very much on the agenda, as smaller academy trusts face the prospect of being merged into bigger ones unless they act in the meantime.


3. The need for efficiencies in schools
Inflation has been soaring and school budgets are under pressure – and however the current pay disputes are resolved, schools will be expecting extra costs to fall on them.
More than ever, there's a sense that schools have to find efficiencies to protect teaching from cuts as far as possible.
The responsibility to pursue value for money is enshrined in the Department for Education's governance handbook for education. And while there are host of areas where greater efficiency will be necessary, iplicit's view is that paying over the odds for outdated on-premise software is one area that's ripe for review.


4. Incumbent software providers are being challenged
Schools and academy trusts rely on two key pieces of software. There is the management information system (MIS), which records and manages most aspects of school life, including attendance, behaviour and staff information, And then there is the finance system.
Both of these areas have been dominated by large, established software providers, often using on-premise systems, which means data is stored locally and is only available in the office (or perhaps by struggling to log on via a virtual private network from home).
In recent times, schools have shown increasing eagerness to look at more recent entrants to the MIS market instead of sticking to the expensive incumbent systems.
There was a sense at BETT that the same is happening for finance, as schools grow dissatisfied with clunky on-premise systems and become more willing to consider the disruptors.


Nothing stands still for very long
In education, nothing stands still for very long. And while that can be unsettling, BETT 2023 left many people with a sense of the difference technology can make in the service of better education.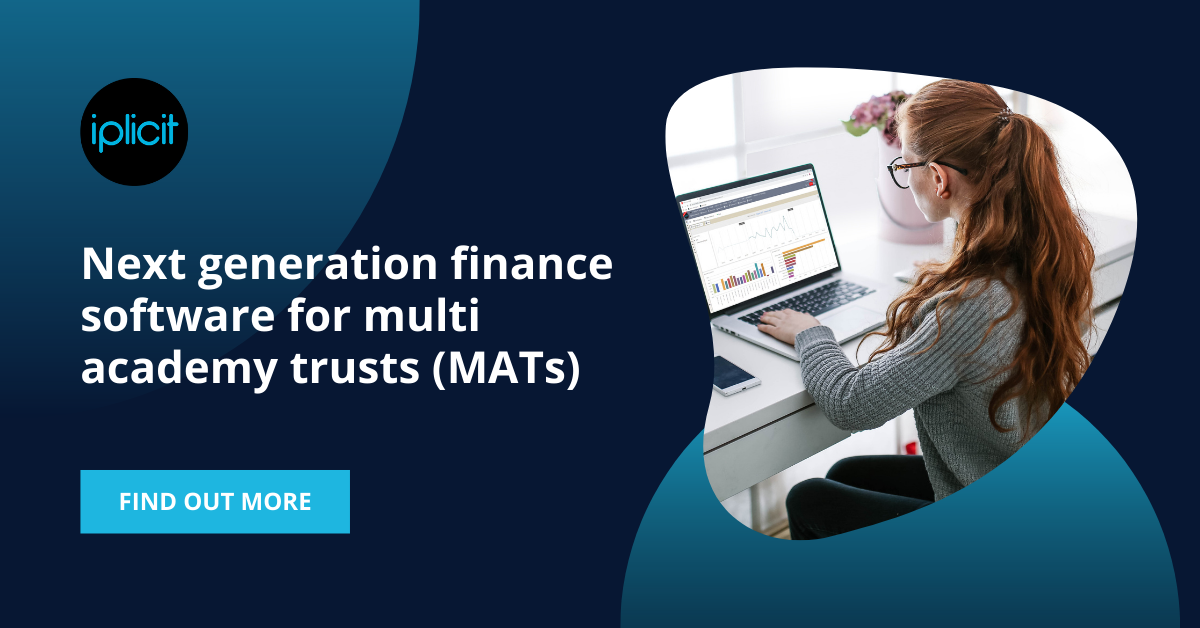 Download iplicit's whitepaper on the mission-critical role of MATs here.