FREE WHITEPAPER SERIES
The Mission-Critical Role of the Multi- Academy Trust
An interview series with Multi-Academy Trust leaders on the issues MATs face, and their thoughts on the best way forward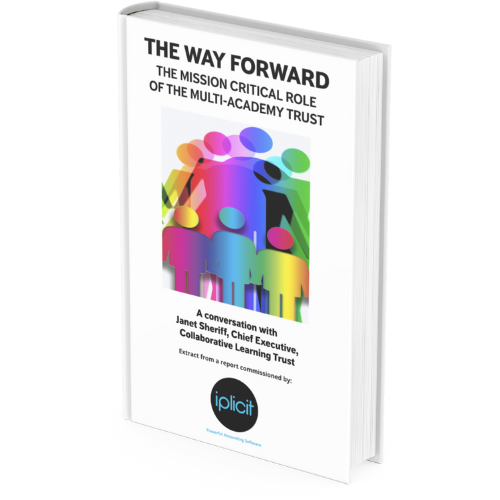 The Mission- Critical Role of the Multi-Academy Trust
A revolution has taken place which will determine the very future of society in this country. And outside of the sector in question, it has largely passed under the radar.

The original intention in having state education re-organised out of local authority control with schools setting up or joining multi-academy trusts reporting directly to the Department of Education was to deliver an uplift.

Trusts are able to decide whether to follow the national curriculum and can set their own term dates - with the responsibility for budgets which are in the multi-millions.

But while government talks about 'Opportunity for all - strong schools with great teachers', trusts are having to address rapidly rising costs, reduced revenue, and unfunded staff wage increases, yet no corresponding change in their educational and financial performance targets.

That is on top of a complexity of management requirements - both tangible and psychological - which would make company owners and directors gasp.

In a major report commissioned by iplicit, the cloud accounting software company, to be prepared and published by DECISION later this year, the chief executives and chief financial officers of multi-academy trusts will be highlighting the issues, and sharing their thoughts on the way forward.

Leading up to publication, the latest thought-provoking interview to be included in the report will be available here for you to download.

See the award-winning iplicit accounting software in action