What will the end of Sage 50 and QuickBooks desktop accounting software mean for you?
Another major player in the entry-level accounting software market has announced the end of support for its desktop offering. Access to Sage 50 Accounts and Sage 50cloud Accounts v26.2 will end on 30 September 2022 – sparking consternation among some customers.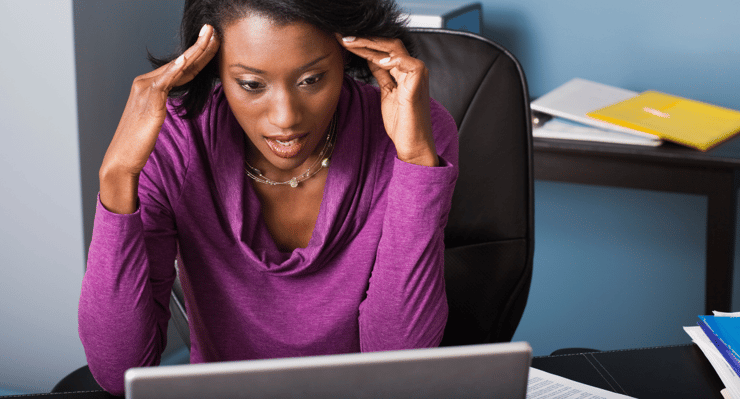 Another nail in the desktop...
Sage's decision follows an earlier announcement from QuickBooks Desktop which will be discontinued in the UK from 30 June 2023. (And on 1 June 2022 QuickBooks ended access to QuickBooks Desktop Payroll Services, Live Support, Online Backup and Online Banking. No more critical security updates.)
Yes, both Sage and QuickBooks offer online alternatives but some customers are far from happy – for various reasons. And not simply because they don't need another curveball at a time like this.
Here are the two main issues...
Are former desktop users getting the same experience in the cloud?
Short answer – no. At least not as far as QuickBooks is concerned.
We've been getting calls from QuickBooks customers who say the online software can't handle the same levels of stock as the desktop version. (You'd be surprised how much stock the average SME carries these days.)
Yes, most QuickBooks Desktop and Sage 50 users will be able to transition to the providers' online alternatives (or Xero). But hundreds of thousands of organisations will have financial complexities – such as multiple legal entities, consolidated reporting and approval workflow requirements – that are beyond the entry-level capabilities of these basic offerings.
Firms are discovering that they've outgrown their old entry-level software faster than expected because the goalposts have moved. Suddenly those firms need to upgrade to the next level of cloud accounting software.
And they're worried about how much that will cost – because there's less choice in the mid-market. They fear they'll have to replace QuickBooks with a much larger and more expensive accounting software set-up than they actually need because of the void in the middle ground.
They're also concerned about how long it'll take to go live with this new system because higher-level accounting software is not renowned for being out-of-the-box plug 'n' play. The last thing they want is to spend months working up a new system – not with the economy in its present state.
Anger over sunk costs
Meanwhile, over at Sage 50, there is a desktop row brewing for a different reason.
Some former Sage 50 customers are less than enamoured after being told they'll now have to pay for cloud-based accounting software (a recurring monthly cost)…just six months after investing in the desktop version (a one-off capital cost).
It's rather like buying a car…and then being told a few months later that there's a monthly hire charge. Not exactly grin-inducing, is it?
Granted, the sums involved with Sage 50 are those pertaining to entry-level kit. But it's the principle of the thing. Nobody likes to pay twice. Especially when it's tantamount to a fait accompli. These days, every extra cost is under ever-greater scrutiny. And rightly so.
Sage 50 already had its share of leavers and it is predicted that this latest decision regarding the end of desktop support will merely serve to accelerate the flow of customers taking their business elsewhere.

Why are accounting software developers switching from desktop to cloud?

You won't be surprised to learn that money is playing a role in the decision-making process.
Developers don't relish the idea of maintaining two sets of code – desktop and cloud – ad infinitum. The faster they can migrate the customer base to cloud-only code, the lower the ongoing development costs will be.
And besides, their shareholders rather like the monthly recurring revenue model. In point of fact, they love it.
So that's that. Cloud it is then...

Is it all over for desktop accounting software?
You'd think so – given how prevalent the cloud is in our daily lives. Why would anyone bother with desktop software anymore? Especially in business, where speed, agility and flexibility are the watchwords.
But the answer – at least at this stage of the game – is slightly more nuanced.
Are we seeing the end of desktop accounting software for mainstream users? Yes, absolutely, because the cloud is now readily accepted as being secure and convenient. Cloud software is ubiquitous, the norm – even for many former sceptics who were initially nervous about parking their app functionality and data on someone else's servers.
Will everyone suddenly stop using desktop accounting software? No, not everyone. There will always be that ever-shrinking minority of users that cling to desktop because they have bespoke or heavily customised accounting software.
But here's the thing…the reason they chose that bespoke/customised desktop software in the first place may now no longer exist. Cloud accounting software has evolved rapidly. It's much more powerful than it used to be. And more intuitive too.
So it's entirely possible that a standard platform may now cater for all your needs – and be quick to implement. Even in the rarefied mid-market. On that basis, it makes sense to review your requirements and get some expert advice on the options.
Our dedicated team can explain all the benefits and walk you through iplicit's comprehensive functionality. Book a demo today by calling 020 7729 3260, emailing: info@iplicit.com, or completing our contact form for a call back.