If your organisation is considering upgrading its accounting software, you may well be considering a move to Sage Intacct. However, it's essential to be aware of suitable alternatives that might better meet your needs.
Sage Intacct certainly has many customers in the USA and a growing base in the UK, many of whom are glad to have the full features of an ERP (enterprise resource planning) system that was created to serve big businesses, particularly for those with manufacturing and heavy stock requirements.

But it's worth weighing up software alternatives against Sage Intacct such as iplicit's cloud accounting software, which might bring you the improvements you need without unnecessary complexity and disruption.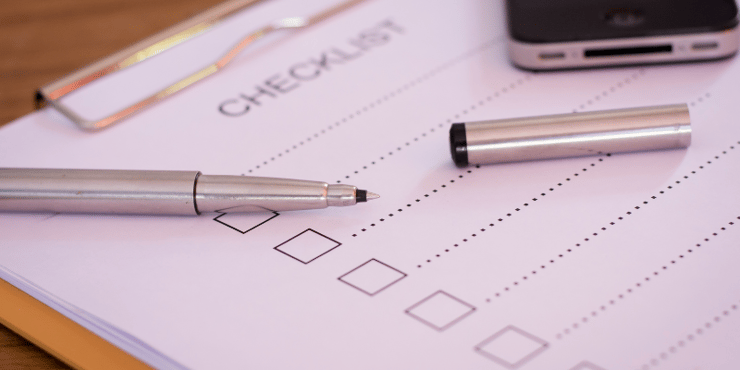 Learn more about iplicit
Why move to Sage Intacct?
Many businesses and nonprofits reach a stage where they have outgrown their finance software and can no longer tolerate an on-premise finance system like Sage 50 or Sage 200.

For some, that's because that software is an outdated system that stores their data on the organisation's premises, with all the risks that follow from that – along with the fact that their on-premise system doesn't allow integration with cloud systems in the organisation. Hybrid working is also a problem with on-premise systems.

Many more have entry-level cloud accounting software like QuickBooks or Xero, which served them very well at the outset but are increasingly unable to keep up with their growing scale or complexity.

Sage Intacct might be presented to you as the obvious next step. It comes from a large multinational company, Sage, and it could seem a logical move, especially if you're already using another product from the same corporation.
What is the best option for medium-sized businesses and nonprofits?
The lower mid-market – typically, organisations of between 25 and 500 staff – has traditionally been underserved when it comes to true-cloud accounting software. Those customers have tended to struggle on with entry-level or legacy software until they can afford to make the leap to expensive systems designed for big business.

The arrival of new players such as iplicit – which was established specifically to bring sophisticated cloud accounting software to medium-sized organisations and nonprofits – introduced new options.
Strengths and weaknesses of Sage Intacct vs iplicit
When it comes to changing your finance software, you will probably start with a list of the benefits you want to see and the pain you want to escape from. However, as you accumulate knowledge during the research process, you might well discover software features that you hadn't previously considered or known about.

There are some key issues to consider which will help you assess the options.
Quality of reporting and analysis
The right software alternative to systems such as Sage Intacct should deliver up-to-the-minute financial data in order to drive effective decision making. The CFO should have a full dashboard of financial information to consult whenever needed, enabling reliable forecasting and analysis. It should be possible to drill down from this overview into the detail of any part of the accounts.

Your software alternative should also be able to turn the data into meaningful reports, tailored for the person looking at them. It's worth devoting time to considering how you need information reported. What do the CFO and the financial controller need in front of them? What do budget holders in non-finance departments need to see? Or the board? This ability to report differently to different audiences is one of iplicit's strengths.
Integrations with other systems
You may well need your finance software to integrate with other applications such as payroll, CRM, EPOS and payment card systems. In some cases, software will come with ready-made integrations.

In addition to these "out of the box" integrations, the most useful software will come with an open API (application programming interface) to allow integration with almost any other program.

Both Sage Intacct and iplicit offer an open API, and iplicit offers the possibility for custom integrations to be set up, whether to a company's own bespoke software or any other third party system.

iplicit also uses iPaaS (integrated platform as a service) technology to enable it to be easily linked with a wide range of applications including the 6,000 offered by the automation tool Zapier.
Implementation of a new system
Adopting a new system will inevitably entail a certain amount of disruption, so you want the implementation process to be as quick and easy as possible.

iplicit made rapid, efficient implementation a priority from its launch. It can be installed in as little as 16 days, spread over a calendar quarter, whereas some big ERP systems can take anything up to 75-120 business days, leading to a year or more of disruption.

Who will be handling your implementation? With Sage Intacct, the customer is only allowed to deal with a partner. iplicit users can either deal with one of iplicit's network of resellers or the software maker itself, keeping the user close to the people who develop the software.
Data migration and archiving
You will almost certainly need access to information from your old software after switching to a new system. Sage Intacct typically offers to migrate two years of data as part of its standard service, with records further than that subject to a further charge. iplicit offers to migrate seven years or more of data from your old system, ensuring that both you and your auditors can see any information you might need.
Sage Intacct pricing v iplicit
Sage Intacct pricing is based on a basic package with many more features available as "modules" to add on to it. iplicit has a different model, with almost all the functionality available as part of the standard package.

It's important to check your understanding of what you are buying and what it will cost with the Sage Intacct pricing model. It could make a difference to how the initially quoted prices compare with each other. Sage modules range from a couple of thousand to more than £16,000 per year for each module and there are around 20 modules that can be added to the system. Make sure to understand the true price of the system, not the entry level that is subject to change within the contract term.
Avoiding overkill when paying for features
Upgrading your software will bring you vastly improved functionality, but the risk with full ERP systems designed for large businesses is that you could be buying more complexity than you need. When comparing Sage Intacct pricing vs iplicit, do your research to ensure that as far as possible, you're paying for what you will need now and in the future, but no more.

Also consider the implementation costs carefully. With Sage Intacct implementations, you can expect to pay three or four times the cost of implementing iplicit.
How intuitive is the software to use?
For a long time, attractive, intuitive software seemed to be available in every part of a business except the finance department. But there has been a growing realisation that, in the age of smartphone apps, all programs need to be well designed and easy to use if businesses are to attract and retain the right people.

Make sure the software is demonstrated to you as early as possible. iplicit will offer you a demonstration as soon as you like and even makes a quick tour available online along with a library of webinars. Then you can weigh up how user-friendly the different options are.
Software support services
With any major technology purchase, you'll want to know what kind of support you can expect if you have queries or problems. It's relatively easy to establish how customer support is provided and how quickly you will be able to get hold of it. It's somewhat harder to establish how helpful the support team is when you reach them.

iplicit, whose UK-based customer support team is available by email or phone, has attracted glowing reviews on sites such as Capterra.com and G2, in part because of the quality of that support.
A recent Capterra 5 star review of iplicit from Louise Zandstra, FD at The Charleston Trust:
"Great finance system, great support. Very smooth implementation and ALL team members love it. Support is timely and very good."
Where is your data stored?
Cloud technology makes it easy for users to get their work done wherever they are, but it can bring concerns about where the data is stored, particularly for organisations that need to put a heavy emphasis on compliance and regulations. iplicit can guarantee information is kept securely in UK data centres and replicated across sites.
Why iplicit?
Many people will gravitate to Sage Intacct because it is the product of a big multinational. However, while iplicit is disrupting the business model in the accounting software industry, it has decades of experience and credibility behind it.

The product was developed from decades of experience of implementing high-level ERPs, while the business was launched with the team who founded the accounting platform Exchequer as a cutting-edge product in the 1990s.

iplicit has earned ISO/IEC 27001:2017 accreditation for information security management and ISO 9001:2015 for quality management, in addition to being
recognised as a Registered Account Information Service provider with the Financial Conduct Authority.

iplicit was named Mid-Market and Enterprise Accounting Software of the Year at the Accounting Excellence Awards 2020 and has twice won gold in the Enterprise Accounting/ERP Category of the AccountingWEB Software Awards, voted for by thousands of users.

iplicit has doubled in size every year since 2019 and now has some 10,000 users in more than 70 countries.
To compare iplicit with Sage Intacct or any other system, see iplicit for yourself.

We'd love to have a chat to show you the product's key features – so why not get in touch with us today?

Take a quick tour or book a demonstration.