QuickBooks Desktop is being discontinued in the UK – and the deadline for users to take action is fast approaching.
Intuit's QuickBooks software has provided a basic accounting package for many thousands of organisations but now the company is ending support for QuickBooks Desktop on 30 June 2023.
It's wise for users to consider their options – especially those growing organisations which may be held back by software designed for small and micro businesses.
What does the QuickBooks Desktop discontinuation mean and what happens after 30 June?
The end of QuickBooks Desktop means users will not receive critical security updates after 30 June. They will lose access to live support, as well as other "add-ons" such as QuickBooks Desktop Payroll Services, online backup and online banking. Those with a subscription will see it automatically cancelled from 30 June.
The benefits of cloud-based accounting systems
Moving from a desktop system to cloud-based accounting software means your data is no longer held on your premises. It is looked after securely on remote servers, ready for you and your finance team to access from the office or on the move. Updates and new features are applied seamlessly in the background.
The right software can also offer a host of features to speed up or automate much of the financial processing in the finance department.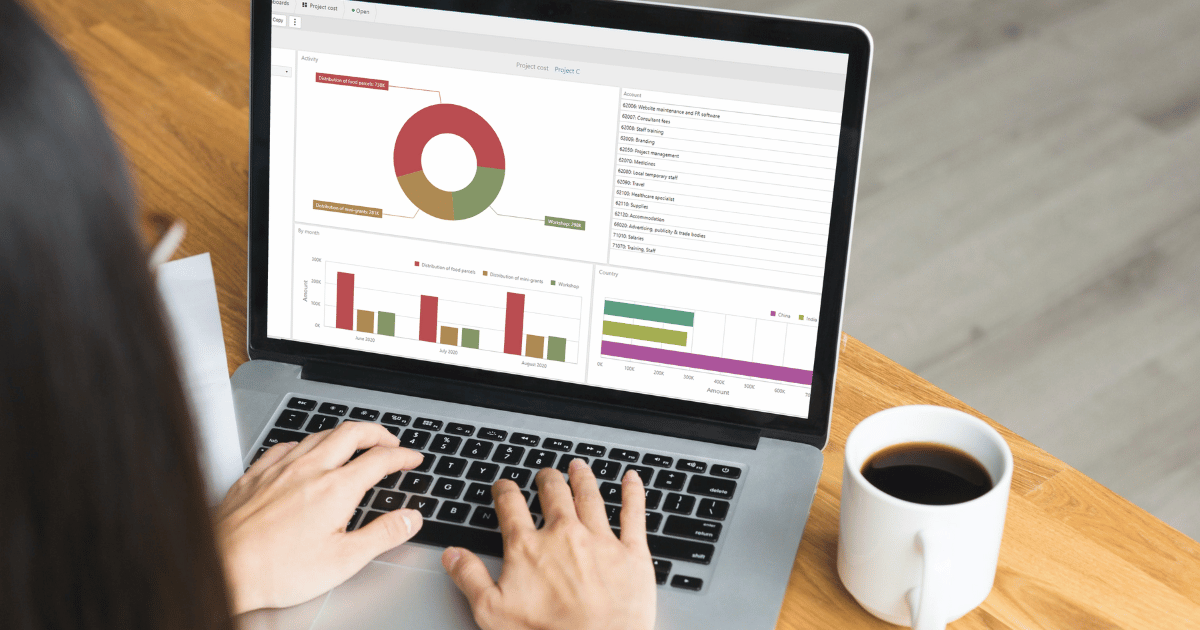 Should you move from QuickBooks Desktop to QuickBooks Online?
Naturally, QuickBooks is urging its desktop users to move to its cloud software.
However, QuickBooks is very much an entry-level cloud product, so it might not be the right solution for all. There are a host of time-consuming tasks which can be simplified or even automated, by upgrading to more feature-rich accounting software.
That doesn't mean spending large sums on a product designed for big corporations – but it does mean looking at a system that will grow with the organisation and pay for itself in saved time.
For example, the lower-priced versions of QuickBooks Online don't include the ability to see project profitability or performance against budget. Only the most expensive version will handle expenses, advanced reporting, business analytics, different user permissions and automated workflows. Other systems including iplicit offer this as standard.
Migrating your data to a new system is not a job you want to repeat often – so it's worth investing some time into looking at products that could pay off in a large saving of staff hours.
Discover what former QuickBooks users love about iplicit.
WEBINAR: Moving to a Modern Cloud Finance System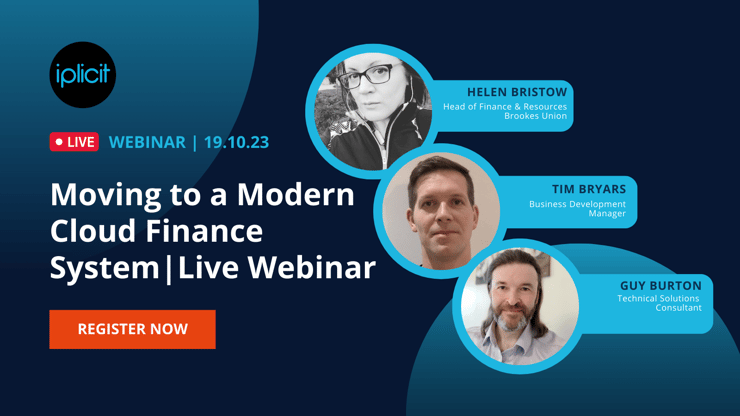 Take a peek at how modern cloud accounting can transform your finance operations. Many vendors are discontinuing on-premise products so now is a good time to see what cloud accounting has to offer.
This webinar will cover:
Advanced workflows and approvals
Flexible multi-dimensional reporting
Automated billing and revenue recognition
Intercompany management
Multicurrency and multi-entity consolidation
How Oxford Brookes Union transformed their finance operations by switching to iplicit


When: Thursday 19th October, from 11-11.40am BST.