Even when you can see the clear business benefits to be had from upgrading your finance software, the thought of the implementation process can be daunting.

You may feel you can't really afford the time and disruption involved with setting up a new system. On the other hand, you may not be able to imagine a more convenient time coming along.

iplicit understands that. In fact, one of its founding missions was to drastically reduce the cost and upheaval of implementing new accounting software.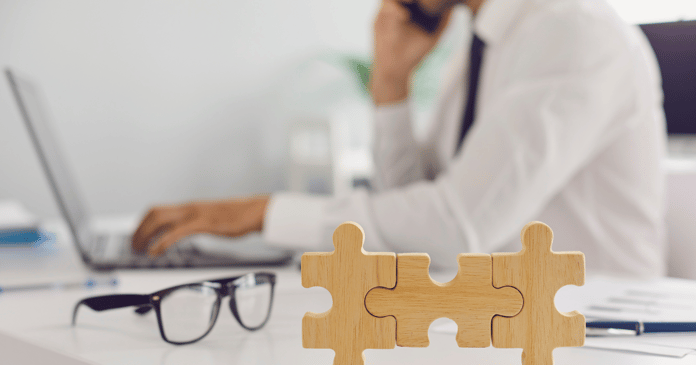 How long does it take to implement iplicit?
Some complicated enterprise resource planning (ERP) systems can take anything up to 75-120 business days to implement, spread over a year or more of disruption to the organisation.

iplicit was determined to challenge that model. It can be implemented in as little as 16-18 business days, compressed into a single calendar quarter.
Who is in charge of implementation at iplicit?
iplicit's team of implementation consultants is led by Sam Curtis, Customer Service Director. She draws on her years of experience implementing not only iplicit but Exchequer, IRIS and other systems.
What do I need to do to prepare for implementation?
Your implementation process will start with a discussion about what it will involve, how long it will take and what you want your iplicit set-up to look like. This is called the Project Kick-Off.

At this stage, we'll agree what your team and iplicit's team need to do. You'll need to think about your requirements, including what data needs to be brought across from the old system, what financial reporting you'll require, who will have access to the system and who needs training.

When you're happy, there will be a Project Initiation Document (PID) to sign.
How much can iplicit be customised?
It's important that you're happy with iplicit from the start. There will be plenty of opportunity for you to tell iplicit what you want to see from your system and how you want it configured.

You'll also be set up with a "sandbox" environment using some real data, so that you can play around and make early decisions about how your system should be customised.
What is the implementation process like?
As the design of your system takes shape, iplicit will configure your sandbox so that it gets closer to the way you want the live system to work.

Your data will be moved to the new system and tested to make sure everything will work as required.

Once the system is built, there will be testing to ensure it's running as it should, with revisions made as necessary. You get to say when it's ready.

There will also be training through hands-on experience, demonstrations, videos and webinars.

Sending the system live can happen all at once or in phases. The live system will be familiar to you, as it will be just like the sandbox version.
What is iplicit's support team like?
Once you're confident that iplicit is operating as required, the implementation team hands you over to the customer support team to handle any future queries.

The UK-based customer support team have had praised heaped on them by customers. They can be contacted by phone or email and can talk you through any queries – as well as helping to put any requests on a wish list for future developments.
What do customers say about iplicit implementation?
iplicit's onboarding and implementation team have helped the business earn rave reviews on sites like G2 and Capterra – as well as generating plenty of word of mouth referrals. The business has almost no customer "churn".

Ian Newman, Director at the business Corrotherm, which switched to iplicit from Exchequer, says: "We've had four accounting systems over the past 30 years and no migration was ever as smooth or as quick as the experience we had with iplicit."

Jane Williams, Head of Finance and Business Support at Reading Students' Union, who switched to iplicit from QuickBooks, says: "I've changed accounts packages a number of times in my career and you've got to get the implementation right."

She adds: "Both the implementation and support desk at iplicit were brilliant. They were very quick, very supportive. I can't fault them."

Louise Zandstra, Director of Finance and Enterprise at The Charleston Trust, which switched to iplicit from Sage 50, says: "Having gone through one quite bruising implementation process with a non-finance system, I couldn't afford to have another experience like that.

"But iplicit was a dream. iplicit's implementation consultant was great at training everybody remotely. I've done these things as on-site, all-day sessions in the past and it's really draining, but with this one, we built the knowledge up over time and consequently I feel I really understand the system."
Learn more
Read our tips when considering changing accounting software.

Find out more here about iplicit's implementation process, take a quick virtual tour of the software, or get in touch for a demonstration.
WEBINAR: Moving to a Modern Cloud Finance System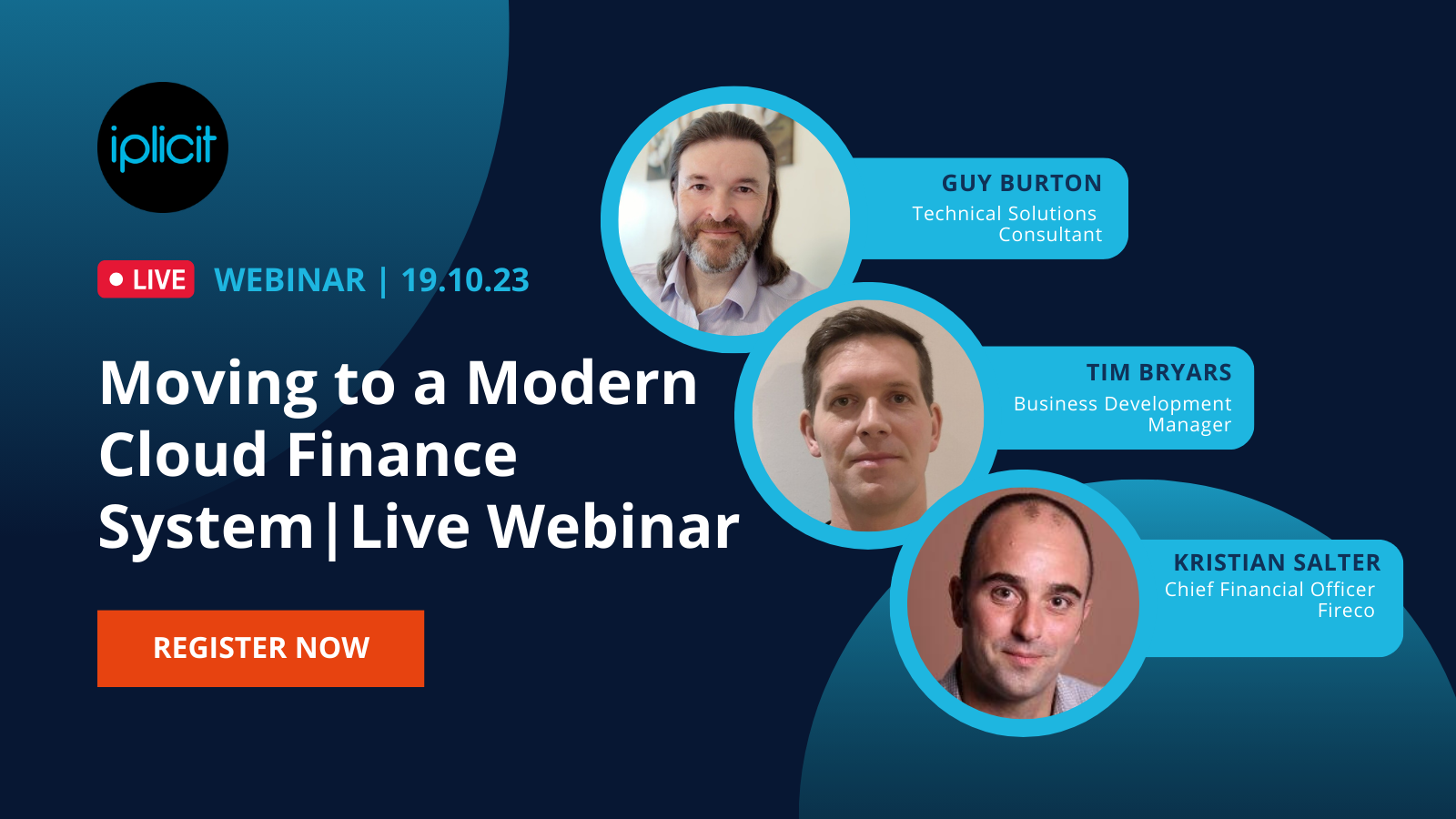 Take a peek at how modern cloud accounting can transform your finance operations. Many vendors are discontinuing on-premise products so now is a good time to see what cloud accounting has to offer.
This webinar will cover:
Advanced workflows and approvals
Flexible multi-dimensional reporting
Automated billing and revenue recognition
Intercompany management
Multicurrency and multi-entity consolidation
How Fireco transformed their finance operations by switching to iplicit.


When: Thursday 19th October, from 11-11.40am BST.