A grant report is a type of progress review, which is submitted by a grantee to a funder. Its purpose is to provide an update on the status of a funded initiative, including any accomplishments or challenges faced during the reporting period.
The report usually includes financial information, such as how the grant money was spent and whether any progress was made towards meeting the goals of the project. Overall, it's an important accountability tool for both funders and grantees, which helps to ensure that schemes are proceeding as planned.
Grant reports are often due at the end of a grant period, but some funders may require periodic updates throughout the course of a project – making them a sizeable responsibility for finance departments in many nonprofit organisations.
For example, if a charity working to alleviate child poverty receives a grant to provide school meals, the benefactor might want to know how many meals were served and how many children were able to benefit. The funder might expect the grant to help a certain number of children, or to last over a specific period of time. The grant report will help to prove that this is being achieved.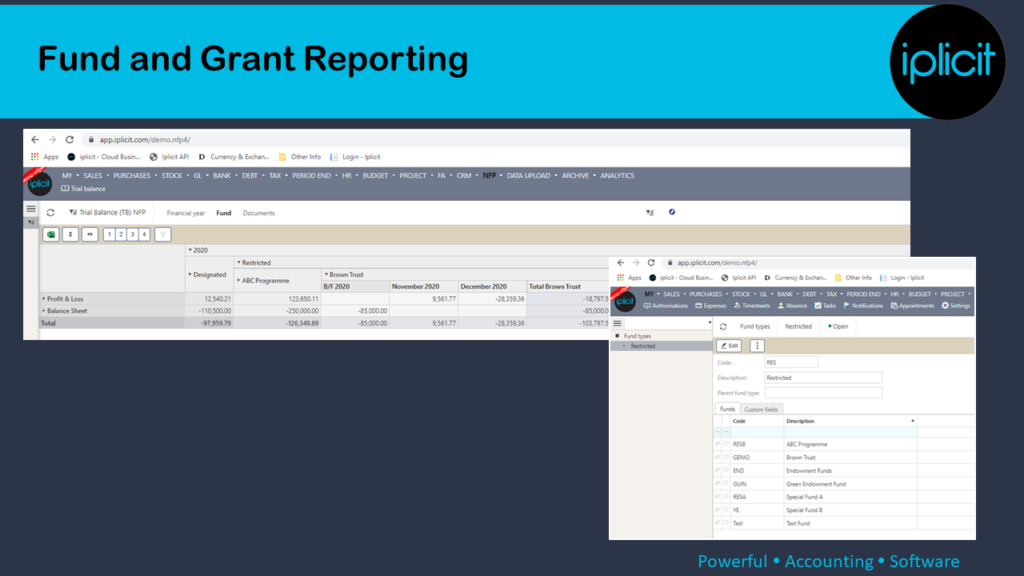 In some cases, a poor grant report can result in a loss of funding, as it isn't clear how the money was used – or whether it met a specific outcome. For this reason, it's important to submit a well-written and accurate account, which provides all the detail a funder needs to justify the continuation of their support.
To make sure your efforts are correctly portrayed and will satisfy your benefactors, there are some important steps to consider. These could even help you secure further grants in the future.
Here's our five tips to help you create robust grant and fund reports, which will demonstrate your good work to funders and – with a bit of luck – earn their ongoing investment.
1. Understand exactly what your benefactor wants to see.
When you're working with a grant, it's essential to prove that the money is being used as intended. To achieve this, all stakeholders must have a clear understanding of the fund's objectives and strategy, so progress can be communicated in a way which honours this.
Your project may excel in certain areas, but if it isn't what your benefactor specifically wanted to influence, it may not work in your favour. For example, providing lunches to 100 children may not satisfy your benefactor if you can't prove it was given to the demographic they defined.
Some funders may even withhold the full grant if initial reporting isn't issued by a specific deadline. So, don't leave anything to chance – clarify exactly what's needed, and when, to ensure that benefactors can satisfy their own audits and continue to offer their support.
2. Record activities and spending at a granular level.
The more information you can offer your funder, the better you can satisfy their requests – as well as delivering the insight needed to reinforce further funding bids. This can prevent delays in receiving future support, making it easier to continue your projects in the longer term.
Attaching data to specific dimensions - such as projects, funds, resources, allocations of time and more - will provide greater understanding of how grants make an impact. The more dimensions you can report against, the easier it is to bring context and meaning to data – as well as making it simpler to categorise, filter and aggregate your figures.
Of course, gathering data at such a granular level can take time (especially if you're doing so manually). For this reason, leaning on finance software that supports this kind of in-depth grant reporting could be integral to your success.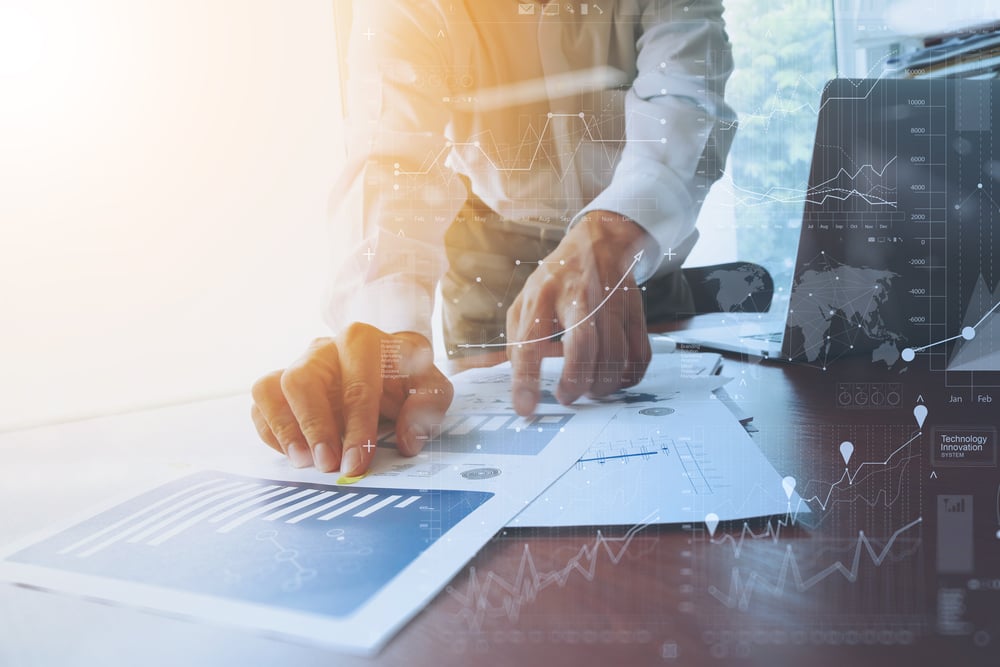 3. Stay on top of your reports by compiling and reviewing your data regularly.
Rushing to create your grant reports will lead to stress and mistakes. It won't do your project justice and it won't fill your benefactor with confidence, either.
Choosing to regularly gather and examine your data will help you stay on top of the fund's performance – empowering you to spot any errors or operational issues quickly. You won't want your benefactor to pick up on any snags before you do and, critically, regular reporting will help you to detect key patterns that could help you to achieve greater wins.
4. Report on both positive and negative aspects of the fund's performance.
It's likely you'll want to use your grant report as a chance to shout about what a great job you've been doing; and of course, there's an opportunity for that. However, you shouldn't be tempted to gloss over any negative findings.
Data turns to insight when you evaluate it fully, and that means finding lessons you can learn – as well as evidence of your success.
If your grant report proves a positive impact, but the data also indicates that there's further work to be done, this could be an opportunity to seek additional funding and increase your results. So, don't shy away from highlighting where more could be achieved, and the resources needed to get there.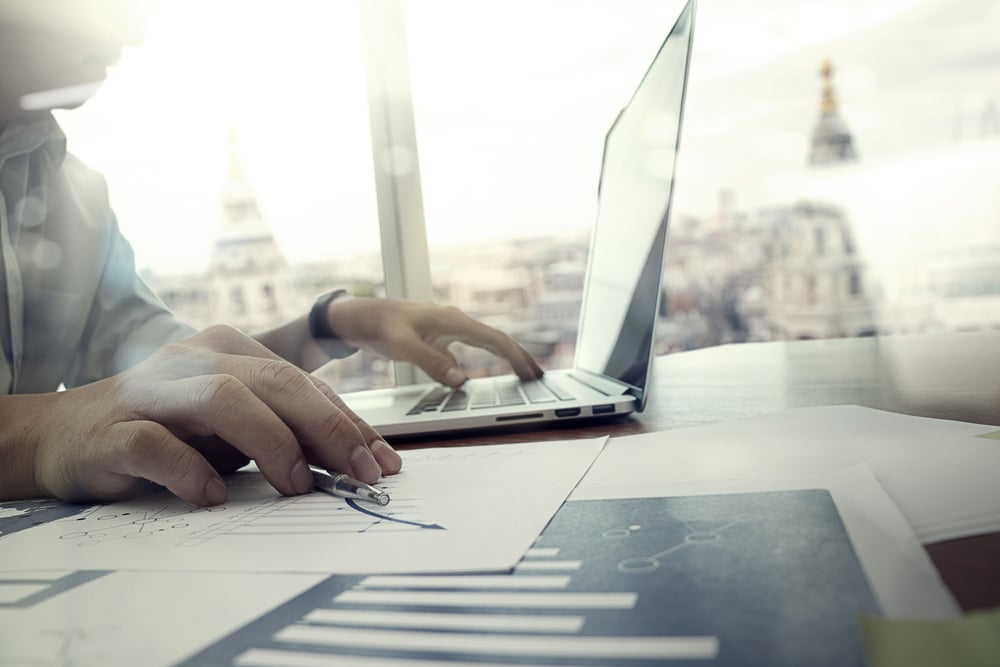 5. Leverage automation.
Juggling reams of spreadsheets to gather the data you need is undeniably time-consuming. If your funder needs regular reports, it can be expensive, too – just think about how many hours your finance team will need to dedicate to such arduous, detail-orientated work.
By using technology that can automate your reports, you'll rely on far less human assistance to wrangle your insights. This means your valuable team can spend more time concentrating on what matters - running your fund!
All the while, you'll save money that can be injected back into your nonprofit, netting bigger and better results.
iplicit can help you to maximise the impact of your grant reports, with far greater efficiency.
iplicit is a true cloud, simple-to-use finance software solution which enables nonprofit organisations to take control of their finance operations and focus on their core objectives.
iplicit will allow you to…
Report on unlimited data dimensions, by segmenting data in countless ways - focusing on every element of information you and your funder need to see.
Report across multiple subsidiaries and legal entities, real time consolidation across your organisation with automatic inter-company posting and eliminations and avoiding the rekeying of information.
Create financial reporting dashboards which provide summary charts and overviews for any aspect of your performance, so you can get the data you need, exactly when you need it.
Use ready-made reports or create your own custom view - including SORP 2015 (FRS102)/SOFA reporting.
Take full advantage of automation, to save time, focus your efforts and use your skilled teams where you need them most.
The best way to discover the true benefits of iplicit's award-winning finance software is to try it for yourself
We'd love to have a chat to show you the product's key features – so why not get in touch with us today? Alternatively, visit our grant & fund reporting software page for more information.