Cloud accounting business iplicit has signed an industry heavyweight to help shape the growth of its partnership channels as he did previously with Xero. Damon Anderson has become strategic advisor to the rapidly expanding software provider.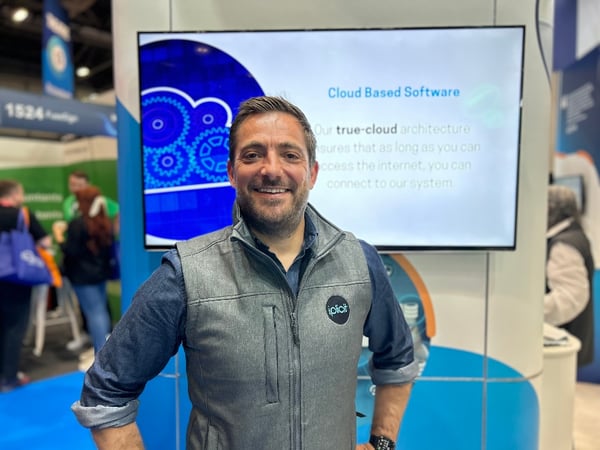 He is making his debut for iplicit by joining its stand at Accountex, the finance and accounting industry conference at the ExCeL London, from May 10-11.
His consulting role will include the creation of an advisory board to help steer iplicit's partnership programme for accountancy practices.
Anderson spent five years with Xero, becoming a member of its UK board and serving as Regional Chief Operating Officer leading operations in the UK and EMEA (Europe, the Middle East and Africa).
His 20-year record of building and scaling fintech businesses also includes experience at Experian and Worldpay.
Lyndon Stickley, CEO of iplicit, said: "Damon is a real industry heavyweight who successfully built up the partnership channel at Xero, particularly for UK accountancy practices.
"Now he will be helping us drive the growth of a similarly loyal channel with iplicit, but for those practices serving the mid-tier organisations – the primary focus for iplicit's proposition.
"From the very first conversation, the disruption to the incumbent market, coupled with innovative technology and a super passionate team, all resonated with Damon – our goal is to achieve what Xero did, on a global scale, but for the organisations with requirements beyond entry level accounting software."
iplicit was launched in 2019 by a team which included the founders of Exchequer Software who disrupted the market in the late '80s and throughout the '90s.
From a standing start launch in 2019, it currently has more than 10,000 users in 72 countries and is continuing to grow at over 100% per year.
Potential partners are currently being reviewed for the iplicit Advisory Board – an "inner circle" of accountancy partners with technical or consultancy knowledge. This handful of partners on the board will have access to iplicit's technical team and will help shape the evolution of both the proposition and the channel itself.
Damon Anderson said: "My time at Xero was really special. It was a business that disrupted and transformed its industry, achieving truly great things by assembling teams of truly great people
"During my years there it felt like a once-in-a-lifetime experience, and it's quite a surprise to find something equally as exciting with iplicit.
"Every exposure I've had to iplicit has resonated with me, because its journey seems so familiar. It's on a similar high-growth trajectory to Xero, but this time I've come aboard as a strategic advisor at an earlier stage to shape its offering for accountancy partners in particular."
iplicit expects to reveal more about its advisory board shortly.
iplicit was named Mid-market and Enterprise Accounting Software of the Year at the Accounting Excellence Awards the year after its launch. It secured gold in the Enterprise Accounting/ERP category of the AccountingWEB Software Awards 2021, voted for by thousands of users.