Accounting software rapidly gaining traction among MATs
Award-winning finance software platform iplicit is confident it will have more than 100 multi-academy trusts (MATs) as customers by autumn 2024, just 18 months after launching at this year's BETT education technology show.

The company has its first wave of MAT customers already in contract, with the help of a newly assembled education team who joined the business from several of the major vendors that traditionally serve the sector.

iplicit for Education's offering enables trusts to save thousands of pounds as they add new academies to their groups.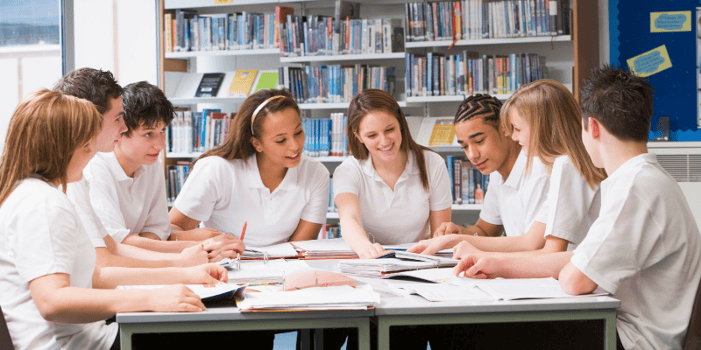 Martin Holyoak joined iplicit recently as MAT Sector Lead after nearly a decade in education finance software, including more than six years with PS Financials and then IRIS in the education division.
He works alongside Education Lead Alex Middleton, who joined from Arbor Education.

The team now comprises five education experts, all with 10 years' of experience serving the sector. They are among a 90-person operation at iplicit, which has seen triple-digit growth every year since it launched in 2019.

iplicit's Chief Executive, Lyndon Stickley, said: "We're very excited about the response we've had since the launch of our MAT-specific proposition.

"The reaction has shown the burgeoning demand for a cost-effective true-cloud finance software offering tailored for MATs.

"It has also confirmed the requirement for the extra functionality that Is already in our system, for which MATs have been waiting a very long time.

"The response from numerous early adopters and our current rate of acquisition, from both MATs themselves and several sector partners, indicate that we'll exceed the 100 MAT threshold by October next year."
Among the advantages of iplicit for MATs are:
The ease and low cost of adding more academies to the system as trusts grow;
Simple approval workflows, so spending can be efficiently authorised and tracked by busy budget holders, with key documents kept in the system;
Automation features, including accounts payable functions, that can save days each month for the typical hard-pressed finance team;
An instant 360-degree view of financial data for a trust and all its academies, from the big picture to close-up detail;
The ability to easily tailor financial reports for different audiences, with an unlimited number of accounting dimensions;
A simple, intuitive interface that makes life easier for finance and non-finance staff alike.
Lyndon Stickley added: "2022 saw the reshaping of our product, and the creation of a sector-specific division, to ensure our proposition would fit the MAT market exactly.

"We tailored this product to meet the demands of an existing PS Financials user and to bring them a true-cloud solution which delivers far more than they can currently achieve with their existing legacy system.

"It's also structured in a way that academies can be added to the system within minutes at very low cost in comparison to existing systems within the sector."

Martin Holyoak comments: "I spent the past decade working with PS Financials, IRIS and other players in the education sector. I'm very excited to now be part of the iplicit journey.

"MATs have been waiting years for a cloud solution like iplicit.

"It saves users from the restrictions and high costs of traditional systems that are growth-prohibitive due to old technologies. It also saves large amounts of time by automating many time-consuming finance tasks and integrating with existing software systems."
Early adopters of iplicit's education product have reported how powerful the impact of a new system will be.
Julie Cragg, Trust Finance Manager at Rochdale-based Hollingworth Learning Trust, which has moved to iplicit from Sage, said: "iplicit will allow us to grow as a MAT as it offers much more from the system.

"The setup process and training received gives us the confidence that all finance staff and other staff will have the ability to quickly adapt to the new system and see these time savings and reports from implementation."

Wayne Burbidge, Chief Financial Officer at Market Harborough-based Learn Academies Trust, said: "We are expecting to enjoy significant benefits from the configuration options that iplicit provides in workflow design.

"We are expecting our financial processes will be much more efficient, including  the significantly improved validation controls at the data entry stage and the user-friendly interface."
Finance software for multi-academy trusts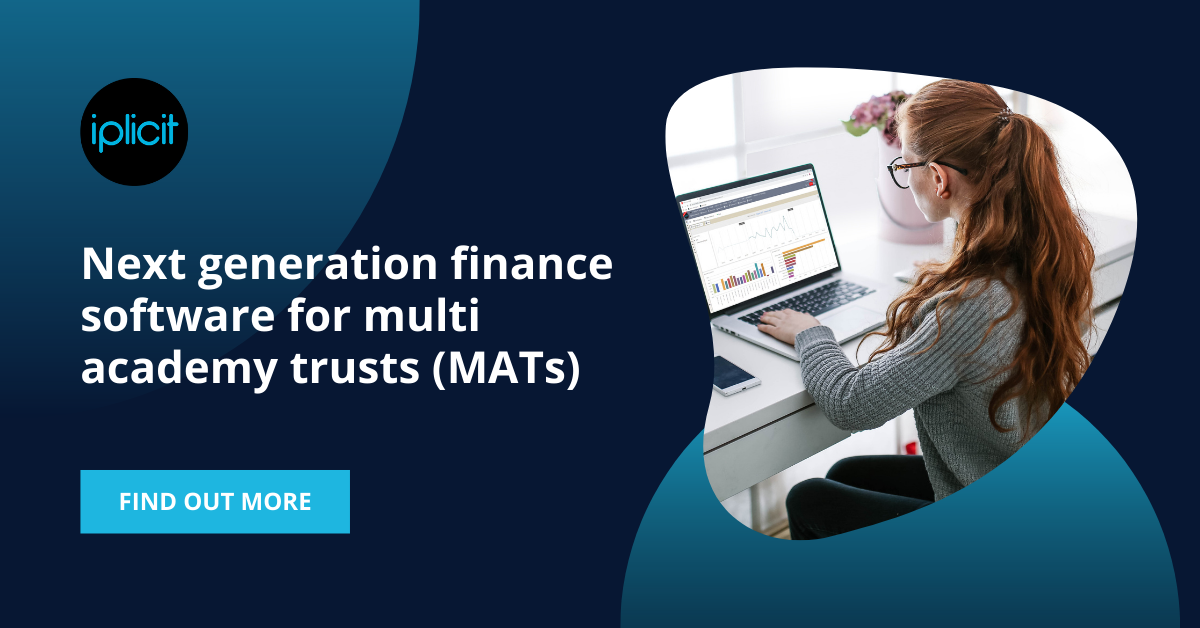 A finance solution for multi-academy trusts (MATs) of all sizes, iplicit has a modern, user-friendly interface that will resonate with busy finance teams and MAT leaders.
As you grow, iplicit empowers your MAT to add schools quickly and efficiently, without charging the disproportionate costs that other vendors do for adding academies.
Find out how our finance software for Multi Academy Trusts is revolutionising the education sector.