Enterprise resource planning (ERP)
expert Luke McKenna has joined iplicit, as the business's new senior business development manager.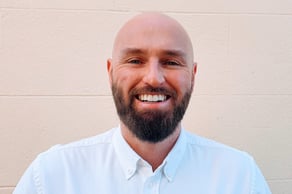 Having worked for industry organisations such as Sage, WorldPay, Ion Industries Ltd, and most recently as senior business development manager at AccountsIQ, McKenna has signed to start at iplicit on May 1, and brings over a decade of industry knowledge to the team.
"I've spent the majority of my career dealing with a variety of accounting software and ERP offerings," explained McKenna. "My technical and implementation background means I really understand the solutions I'm selling – as well as that of my competitors.
"This was the single biggest reason behind my move to iplicit – the product is outstanding. Its architecture and subsequent power means it's in a completely different league from anything else I've seen in the marketplace.
"With the absence of a dominant cloud-native ERP vendor for the mid-market – that being beyond the capabilities of the likes of Xero and below the budgets required for systems such as Netsuite, Dynamics and Intacct – I feel there's a real opportunity for iplicit to emerge as the next global market-leader, and I want to be a part of that."
iplicit's upward trajectory

News of Luke's appointment follows the recruitment of 12 additional staff throughout the first three months of 2022 – forming part of our organisation's continued growth trajectory which saw a doubling of revenue in 2021, and which is set to double again in the current year.
Commenting on the appointment, Paul Sparkes, iplicit's commercial director, added: "iplicit's success in the UK is attracting the attention of some of our industry's leading lights, who are choosing to leave their former ERP providers in order to be a part of the team that is seriously disrupting the mid-market space.
"We've made several high-profile hires across all areas of the business – from development and implementation to support and sales. Our recent industry award win (AccountingWEB), the thousands of users that have joined iplicit in the last two years alone, and our commitment to doing things differently to everyone else in the space are inevitably making iplicit a very attractive place to be."
Want to discover more about iplicit's true cloud accounting solution? Our dedicated team can explain all the benefits and walk you through the functionality. Book a demo today by calling 020 7729 3260, emailing: info@iplicit.com or complete our contact form for a call back.