A vast number of businesses and non-profits are working with outmoded accounting software which stores their vital data on their premises, research suggests.

A survey conducted for iplicit among 1,000 senior finance professionals found nearly half – 45.9% – said their current accounting software was an "on-premise" product, despite the headaches and security risks involved.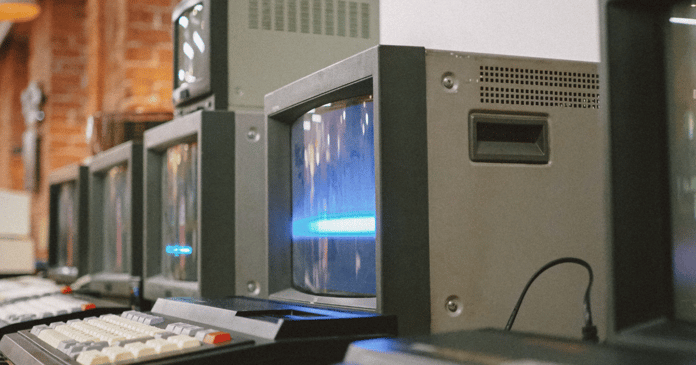 How many organisations are still using on-premise systems?
If replicated across the 278,100 financial managers and directors in the UK, iplicit's research would mean some 126,600 are contending with the practical drawbacks and compliance risks involved with traditional software.

Among medium-sized businesses – the size of enterprise most likely to be using an on-premise system – the research would indicate more than 16,400 firms still have such software.

The research surveyed UK-based finance professionals who use accounting software as part of their daily responsibilities. It targeted organisations with 50-500 staff.

There are 5.5m businesses in total in the UK, but the majority are small firms, many of whom are well catered for by entry-level cloud accounting systems. If the dependence on on-premise systems was replicated across all sizes of business, it would affect more than 2.5m firms.
Why should on-premise accounting software systems cause concern?
On-premise accounting systems – the kind where your data is stored on a server in your building – come with a host of restrictions and risks:
Expensive to maintain. As well as taking up valuable space on your property, they cost you in maintenance contracts and visits.
Hard to upgrade. In most cases, someone has to visit your site to install improvements.
Can pose a security risk. Since your data is sitting on your site, it is vulnerable to crime and damage.
Don't integrate easily. These are closed systems, which don't integrate with any other systems you might use – for example, to manage customer relations, timesheets, invoicing or stock.
Make remote working harder. As many organisations discovered during the Covid lockdowns, on-premise systems are not good for remote working. Many users found someone had to be on site to retrieve vital information.


The difference between hosted cloud and true cloud
A "hosted" cloud system, sometimes called hybrid cloud, is software that was created as an on-premise system but has been converted for cloud use.

It might sound like a good alternative to changing systems entirely, but it comes with drawbacks:
Remote access is limited, involving the use of VPNs (virtual private networks), which can mean someone is booted out of the system if there is too much demand – leaving their work unsaved.

These systems tend to come with expensive fees for hosting the data on someone else's server.

They remain hard to integrate with other business software.

They are difficult and expensive to upgrade.


Things are different with "true cloud" systems, which were designed as cloud-only products rather than being adapted from an existing system:
There are no ongoing maintenance charges.

Upgrades and security fixes are included – and are applied seamlessly while you work.

These systems can be accessed anywhere, at any time and on any device.

Data is held securely on the provider's servers.

The systems are easily integrated with other business software.

They are often regularly updated with new features.


Return on investment from changing to cloud accounting software
A true cloud system should bring tangible benefits to your organisation's bottom line.

To begin with, it will eliminate infrastructure and upgrade costs. There will be no need for a consultant to visit to install updates, or for you to spend money on servers.

There should be substantial timesavings from automating some of the more laborious finance tasks, from rekeying data to eliminating intercompany transactions.

And there should be a payoff in improved visibility over your finances. Managers will be able to see finance data for themselves, without having to ask anyone else for it, while senior leaders will have the benefit of complete and customisable data in real time as they make crucial business decisions.
Learn more
To find out more about how cloud accounting can benefit you, join us for our Cloud accounting for SMEs Webinar, or book a demo.
WEBINAR: Better management accounting: SPVs & multiple entities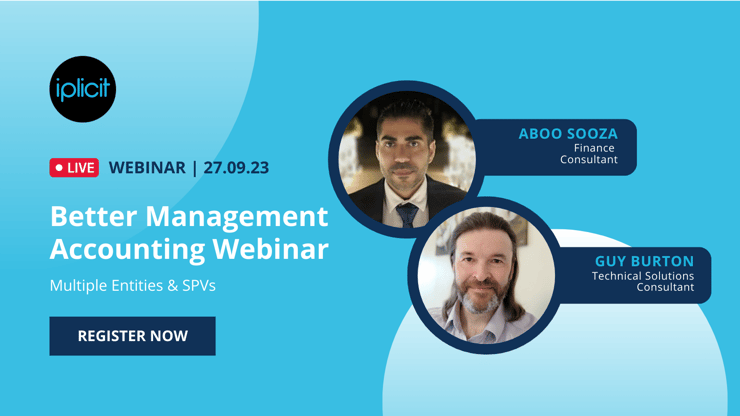 Discover how you can consolidate your entities and SPVs at speed and with confidence, gain better visibility and manage risk with faster consolidation.

With our unlimited dimensions and flexible GL, you can customise and flex the reporting as you need for different stakeholders. And new entities, funds and SPVs can be set up in moments.
This webinar will cover:
Multicurrency consolidation in real time.
Intercompany transactions and eliminations.
Multi-jurisdiction tax handling.
Multi-dimensional reporting in real time.
Visualise group data instantly with drill down detail.

When: Wednesday, 27th September, from 11-11.30am BST.