To judge by a few high-profile stories in the news, you might think home and hybrid working were going out of fashion.
Disney CEO Bob Iger told staff he wanted them in the office at least four days a week in order to boost creativity. Amazon followed soon afterwards with an instruction that employees must work in-person at least three days a week.
Even Zoom – the video conferencing business which became a household name during the Covid lockdowns – has told staff within 50 miles of an office that they should turn up at least twice a week.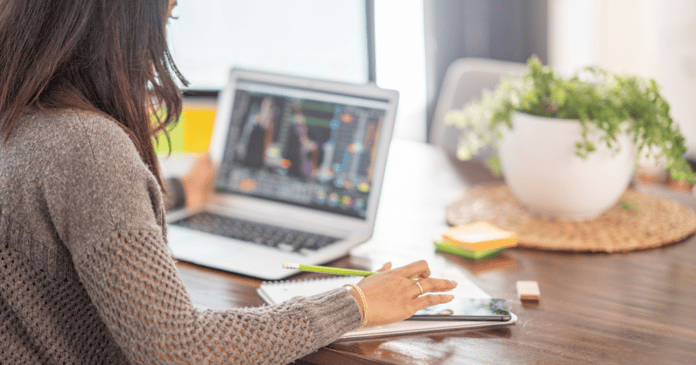 Is remote working becoming less popular?
All the indications are that working from home (WFH) and hybrid working are here to stay.

The Office for National Statistics found the number of home workers in the UK more than doubled – from 4.7m to 9.9m people – between the last quarter of 2019 and the first quarter of 2022.

Research by Morgan Stanley has said there will be more office space globally than the market needs for the next five to 13 years. The UK's vacancy rate in office space was 7.6%, the highest since 2014.
Is remote working more or less productive than the office?
Research by Co-So Cloud found 77% of US "telecommuters" reported being more productive.

Another study, conducted for Great Place to Work among more than 800,000 staff at Fortune 500 companies, found most reported stable or increased productivity from working at home.

US labour market analyst ADP Research found office work brought the benefits of social interaction and better home-work boundaries. But it still found hybrid workers felt better supported than their on-site colleagues.
Home working and staff retention
Whether or not remote working is more productive, it is increasingly expected by job candidates.

One US study, by PR Newswire, showed 80% of workers would turn down a job that did not offer flexible or remote work.

What's more, flexible and remote working allow a business to draw from a wider range of talent, hiring people whose location or caring commitments make travel to the office impractical.
What finance teams need in place to support remote working
The arrival of cloud-based business systems – most obviously Microsoft's suite of Office 365 applications – made the switch to remote working during the Covid crisis much easier than it would otherwise have been.

That kind of software is obviously a necessity to enable effective remote working, but the requirements of finance teams go beyond that.

When looking for finance software that will support off-site working, it is important to be aware of the difference between true-cloud systems and hosted (sometimes called "fake") cloud.

Hosted cloud takes an application designed for desktop computers and moves it onto the provider's servers. It can work remotely, but users have to access it via a virtual private network (VPN) with limited capacity. Many finance users can tell stories of being booted out of the system when it was overloaded, resulting in their unsaved work being lost.

True cloud products, on the other hand, have been designed from scratch for online use. They are accessed through a browser and work on laptops, phones and tablets, anywhere there's internet access, putting accurate, real-time data in front of everyone who needs it.
How finance teams have adopted remote working
The accelerated move to home working in 2020 led many finance teams to overhaul their working methods.
At The Charleston Trust in East Sussex, a team used to being in the office among paper files was suddenly forced to go remote.

Louise Zandstra, Director of Finance and Enterprise, says: "The Sage software lived on our server, so to use it you had to be at your desk or logging in via a VPN. I'd go into the office periodically and there'd be a stack of invoices to sign and check.

The trust used money from Arts Council England's Cultural Recovery Fund to adopt iplicit's cloud accounting software as part of a move to increase resilience.

"Covid accelerated things we needed to do anyway in terms of moving to a paperless solution. Within a short period, people had to adapt to hybrid working, and now most people don't work in the office most of the week," she says. At Community Foundation Ireland, the team used iplicit to support its hybrid working model, with a finance team based all over Ireland.

"iplicit allows us to work from anywhere as long as we have a laptop and an internet connection," says Financial Controller David Hickson.

"We're in the office together on Wednesdays and Thursdays and then on the other days, we can work just as efficiently from home."

The pandemic happened at a time when the technology was in place to enable remote working – and when the professional world was becoming more conscious of work-life balance.

Louise Zandstra says: "Traditionally, finance teams have thought you have to be in the office, with the paperwork and files around you. But it turned out you didn't. We went home on a Tuesday in lockdown and that was it."
Learn more
To find out how iplicit can help enable remote working in your organisation, take a quick online tour of our software, watch a webinar on moving to cloud accounting or get in touch to book a demonstration.
WEBINAR: Moving to a Modern Cloud Finance System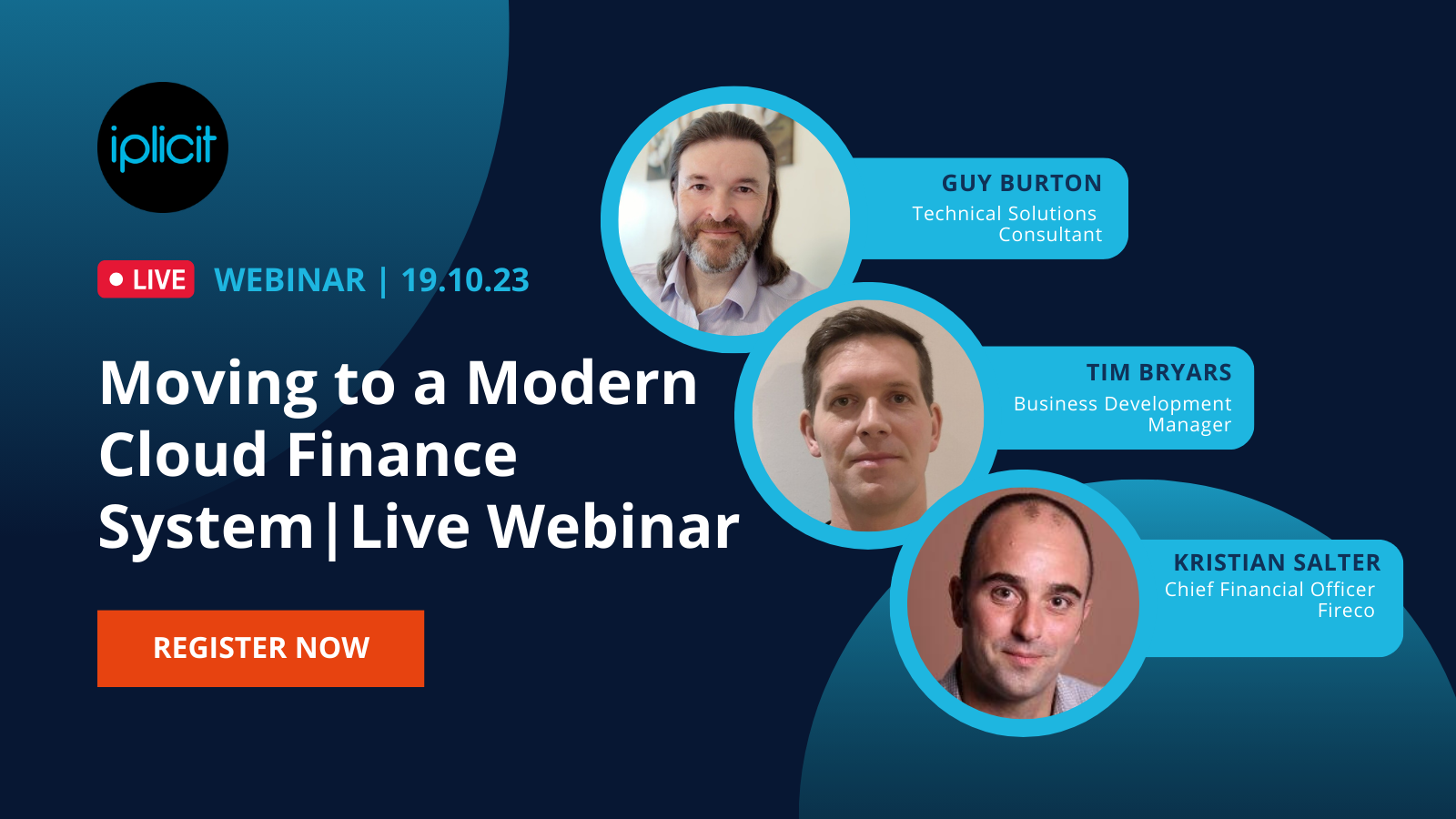 Take a peek at how modern cloud accounting can transform your finance operations. Many vendors are discontinuing on-premise products so now is a good time to see what cloud accounting has to offer.
This webinar will cover:
Advanced workflows and approvals
Flexible multi-dimensional reporting
Automated billing and revenue recognition
Intercompany management
Multicurrency and multi-entity consolidation
How Fireco transformed their finance operations by switching to iplicit.


When: Thursday 19th October, from 11-11.40am BST.