iplicit's advanced accounting software helps practices to land larger clients, retain and grow existing business, generate new income streams from software implementations.
Award-winning accounting software developer iplicit has launched a new Accountancy Partner Programme to help practices grow revenues, attract and retain clients as budgets tighten.
Accountants can leverage iplicit to target new markets and bring in new larger clients that would otherwise be difficult to secure and service.
Intuitive iplicit true-cloud accounting software goes live in an average of just 16 applied days – enabling practices to generate new revenue streams more quickly.
With iplicit, accountants will no longer risk losing clients that develop more complex requirements such as:
consolidated multi-company and multi-currency reporting
increased transaction volumes
more in-depth and dynamic reporting.


Accountants can mine iplicit's powerful insights and business intelligence to deliver high-value advisory services, reducing the likelihood of clients insourcing.
Its advanced functionality enables accountants and their clients to automate mundane, manual tasks – giving them more time for strategic critical decision-making that drives growth.
iplicit launched the new Accountancy Partner Programme at AccountingWEB Live Expo, 30 November to 01 December 2022, at the Coventry Building Society Arena, Coventry.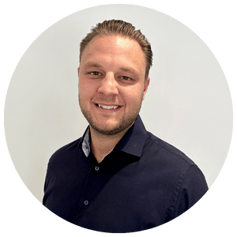 iplicit Partner Manager and chartered management accountant Matt Lewns said:
"We can help to increase efficiency, provide better business insights, and reduce month-end close through powerful automation.
"iplicit enables accountants to provide an alternative, scalable solution to their growing customers, or to those struggling with old on-premise systems.
"This enables practices to further enhance their role as their clients' trusted business adviser," added Matt, who was formerly a financial outsourcing manager at Mazars.
iplicit's Accountancy Partner Programme comprises four levels:
Referral Partner – accountants will receive a percentage of the revenue for every existing client or prospect they refer to iplicit.


Implementation Partner – accountants can increase their revenues through the generation of implementation fees for clients that are too large or complex for the likes of Xero. They will also receive a percentage of the agreed year 1 licence fees.


Outsourced Partner – accountants can enhance their client offering by adopting iplicit as their 'go to' solution to service clients with more complex requirements such as consolidated multi-company and multi-currency reporting, increased transaction volumes and those who require more in-depth and dynamic reporting.


Channel Partner – accountants can own the end-to-end process by engaging with existing customers and new business prospects, managing the pre-sales and sales cycle, and taking responsibility for the implementation and ongoing support.


For more information, contact iplicit Partner Manager Matt Lewns, 020 7729 3260, matt.lewns@iplicit.com, www.iplicit.com