Why Clients' Growing Pains Could Cost You Potential Revenue
Picture the scenario: your clients have been expanding well, thanks in no small part to the incisive business advice that you've given them.
But here's the issue…they've outgrown their old entry-level accounting software which can't cope with requirements such as multiple currencies, multiple entities and consolidated accounts.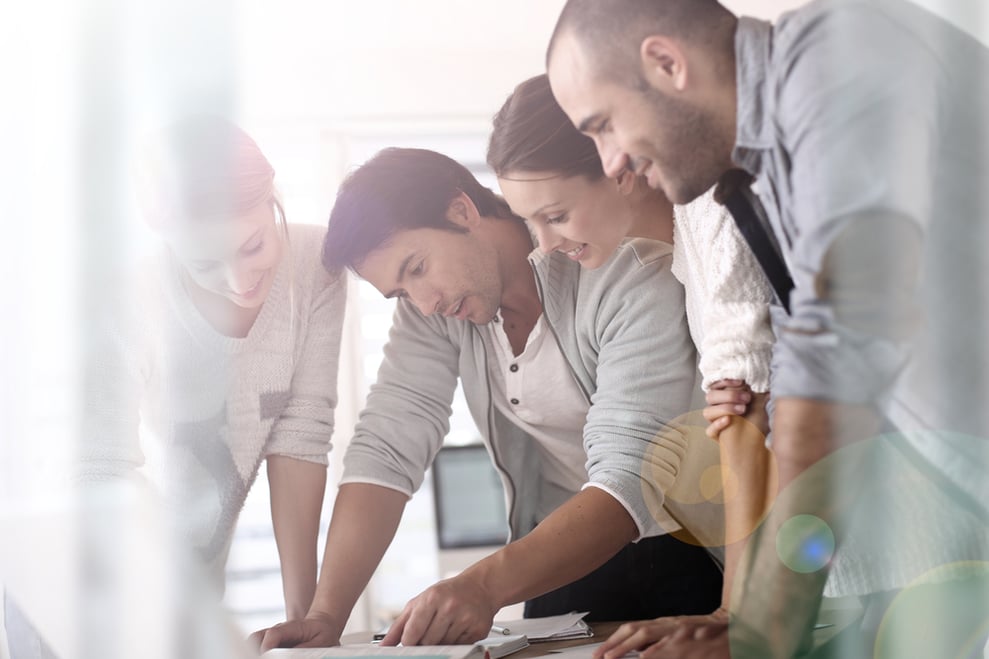 They simply can't stretch their existing software with spreadsheet workarounds any longer andnd for the average SME or mid-sized nonprofit organisation, that means contemplating some challenging choices:
It's a big, expensive leap from entry-level platforms such as Xero, QuickBooks and Sage 50 to large and complex ERP systems such as NetSuite, Dynamics and Intacct.
Making that leap has traditionally taken months (or even years). It can be hugely disruptive for your clients (and it doesn't make an accountant's role any easier in the meantime).
Migrating to a complex ERP system usually means contracting out the implementation to a third party specialist – so most accountants see very little (if any) of the implementation fees; the lion's share will almost always go to the third party.
Surely there must be a smarter alternative?
How Mid-Market Accounting Software Has Evolved
For years, the accounting software mid-market was desperately underserved. But now there are true cloud systems designed specifically for SMEs and medium-sized charities that need the extra power and advanced functionality…without the added complexity and hassle.
Implementations can be very quick indeed because – unlike the more complex platforms – today's software arrives as a 'rolling chassis', not a 'box of bits' that must be painstakingly assembled from scratch each time.
With much of the hard work already done at source, implementing iplicit software takes an average of just 16 applied days.
Not only does it provide users with a functionally rich accounting solution, it also opens the door to accountants seeking to develop their software implementation businesses in the potentially lucrative mid-market space.
All of a sudden you have an affordable mid-market solution that meets users' needs and provides the opportunity for you to evolve your digital offering by providing a solution beyond the likes of Xero, QuickBooks and Sage 50.
It's a practical answer to a very pressing problem that will affect a huge number of users.
Improve Your Client Retention
In times like these, client retention becomes more important with every passing day. By offering a logical next step from Xero, QuickBooks and Sage, you no longer risk losing clients who develop more complex requirements such as:
consolidated multi-entity and multi-currency reporting
increased transaction volumes
more in-depth and dynamic reporting.


It's another important way to enhance your cross-selling strategy and increase advisory lead revenues – something that's becoming more vital as the economic storm clouds continue to gather.
Accelerating Pace Of Change
SMEs and mid-sized nonprofits are under increasing pressure to migrate to the cloud – now more than ever. The creators of the old legacy systems are in the process of mothballing the on-premise versions of their software by withdrawing support.
This makes uncomfortable reading for users that have tried to put off changing systems because they fear the disruption involved. However those concerns are based on past experience – the world of accounting software has changed significantly.
Upgrading to a more capable system is no longer the unpalatable experience it may once have been.
And that's just as well because sticking with the status quo is not a realistic option, as the days of concentrating purely on entry-level accounting software are fading fast.
Change is taking place at an ever-accelerating rate. Accountants urgently need new software products to meet clients' ever-more sophisticated requirements. Their existing systems may be too ponderous to help them explore new markets, seize new business opportunities, and realise efficiencies in a tightening economy.
Making The Tougher Times Work For You
Necessity is not just the mother of invention: it has always been a catalyst for sales too. So a challenging economy can work in your favour, as more clients seek out your advice –As well as giving them the expert strategic advice they need, you're also well placed to help them solve their accounting software issues – so they can implement that strategy more effectively and more efficiently.
True cloud accounting software for the mid-market offers smart, dynamic reporting and intuitive drill-down functionality. So you and your clients can pull out all the detailed reports you need, quickly and easily.
It makes forecasting easier and alerts you to potential hazards on the horizon – enabling you and your clients to act before it's too late.
Understanding Your World
Only you can truly understand the unique issues that you and your clients face. But when it comes to accounting software, it pays to get advice from someone who's also experienced life in practice.

For more information, contact iplicit Partner Manager Matt Lewns
Tel: 020 7729 3260, matt.lewns@iplicit.com, www.iplicit.com