Smarter, more efficient iplicit accounting software helps companies to maximise
revenue growth and become more 'funding ready'.
Award-winning software developer iplicit has appointed Tim Coles to help software and tech companies enhance their finance function to maximise revenue growth and secure next-stage funding.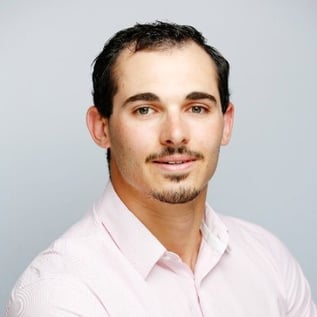 Senior Business Development Manager Tim joins iplicit with extensive experience of the SaaS, fintech and technology industries. His previous roles have included business development roles at NetSuite, AccountsIQ and Paddle, a payments infrastructure provider for SaaS companies.
Tim spent three years at NetSuite as a Mid-Market Account Executive for the software and fintech sectors, winning the Applications Achievement Award from Oracle Apps for his performance in the financial year 2020/21.
"I am incredibly excited to be joining the iplicit team," he said.
"For too long, software and technology companies have had to stretch small finance systems such as Xero, QuickBooks and Sage 50 well beyond their limits due to the cost and change management involved with upgrading to large ERPs.
"From my experience working in this industry, it is clear to me that iplicit perfectly addresses this void. We offer all the functionality that any software or technology company could need – at a price point that is consumable, and with limited implementation disruption.
"We believe that ERP does not have to be overly complex or price prohibitive. It should be intuitive and affordable so that all companies can benefit from a powerful finance system from which to drive success – and I know that, with the level of functionality that iplicit has to offer, we can empower hundreds of thousands of organisations across the globe."
Tim is very familiar with the challenges software and technology companies face regarding both revenue and purchasing processes – including automated billing, revenue recognition, consolidation and AP workflows.
"I'm proud to have worked with some of the fastest growing and most highly funded software and technology companies in the UK, helping them to put the processes and systems in place to maximise their growth and ultimately ensure success," he said.
"I also have personal experience working for a fintech unicorn during my time at Paddle and understand at first hand the challenges that these businesses face.
"Growing a software or tech company through funding rounds towards a high-value exit is harder now than it has been for many years.
"So you have to be able to make the funding and cash you have stretch much further than before. You must be able to identify opportunities better – and you must be able to make the most of those opportunities as they arise."
This is why it is critical to have a powerful finance system that makes it as easy as possible to get real-time visibility of the metrics that matter to fuel the key decisions that drive success.
"Having the right accounting system in place enables business leaders to make far better decisions at critical times," said Tim.
"Those are the kind of decisions – and solid numbers – that make the difference when it comes to raising further funding."
Until now, growing tech businesses have found themselves driven by expectation to invest in large and costly ERP systems that took months and even years to install.
These tech businesses had outgrown the Xero, QuickBooks and Sage 50 software of their start-up phase…then discovered there were few mid-market alternatives beyond that. So upgrading was inevitably expensive, time-consuming and hugely disruptive.
But now this underserved mid-market is changing rapidly: true cloud accounting software iplicit offers the power, customisation and scalability of some larger ERP systems on the market – but at a fraction of the cost.
And iplicit can be installed in an average of just 16 applied days. So it can go live in a matter of weeks – instead of the long-running disruption traditionally associated with corporate ERP systems.

Rapidly expanding iplicit was launched in January 2019. It now has more than 7,500 users in 52 countries – and is on track to onboard 60,000 users by 2025.

In February 2022, iplicit was voted AccountingWEB's best Enterprise Accounting/ERP 2021 (beating six other finalists into runner-up position). In 2021, iplicit was named Accounting Excellence Mid-Market & Enterprise Accounting Software of the Year 2020.
With 38 employees and 18 open positions, iplicit has three offices in London EC1, Bournemouth and Dublin.
For more information, contact Tim Coles on 020 7729 3260, by emailing: info@iplicit.com or by completing our contact form for a callback.