We have been fortunate enough to welcome a number of new businesses and organisations to the iplicit family in recent months. Covering everything from charities and museums to student unions and technology companies - they span many sectors.  
Here's a look at just some of the organisations that have joined

iplicit

in recent months: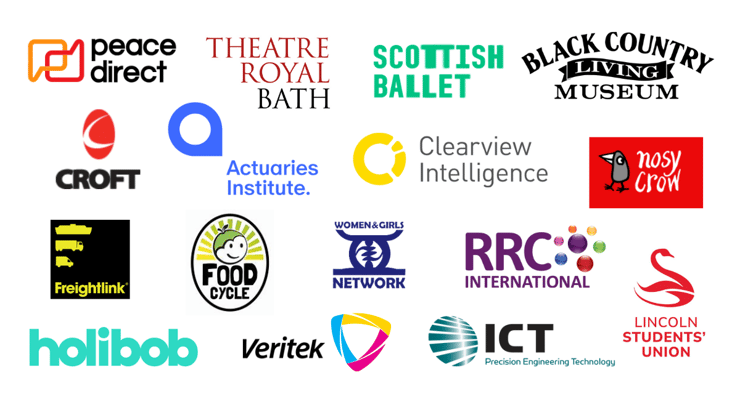 Black Country Living Museum
Black Country Living Museum is a registered charity and an award-winning open-air museum, set across 26 acres, that tells the story of one of the very first industrialised landscapes in Britain. They moved from Pegasus to iplicit.

Freightlink Solutions
Freightlink® is a leading European freight ferry and tunnel ticket agent. They provide more than 1000 routes in over 50 countries for couriers, hauliers, manufacturers and many other businesses (both large and small). They moved from Sage 50 online to iplicit as they required a cloud-based solution that would support their multi-currency and multi-legal entity requirements, provide workflow capabilities, and improve bank links and credit control functionality.
Informatic Component Technology Limited
Informatic Component Technology is a leading micro component manufacturer of inkjet print head assemblies, magnetic heads, and sensors. They moved from Exchequer to iplicit.
The Institute of Actuaries of Australia
The Actuaries Institute represents, educates, and connects a growing community of Australian actuaries within Australia and globally. The Institute is renowned for providing expert public comment, its strong relationship with government and regulators, and its legislative agnostic education program. The need for better reporting and a cloud-based system were the primary drivers that prompted their move from Exchequer.
Peace Direct
Peace Direct is an international charity dedicated to supporting local people to stop war and build lasting peace in some of the world's most fragile countries. Restrictive reporting capabilities and the need for better control of funds, projects, and multi-currency initiated their move from QuickBooks.
Clearview Intelligence
Clearview has been delivering technology solutions to the highways and transport sector for over 40 years and brings a wealth of knowledge and innovative ideas to the industry. They migrated from Access to iplicit as they wanted a cloud-based solution with enhanced reporting capabilities.
Croft Ltd
Croft Ltd develop solutions for the safe transportation of radioactive materials and for the long-term storage and final disposal of radioactive wastes. They moved from Exchequer to iplicit as they required a modern cloud-based solution that could improve their reporting (including project reporting) capabilities.
FoodCycle
FoodCycle is a charity whose vision is to make food poverty, loneliness, and food waste a thing of the past for every community. They moved from Xero to iplicit to benefit from iplicit's enhanced reporting, budgeting, and expenses functionality.
Holibob
Founded in Scotland but now London-based, Holibob is a business-to-business marketplace that uses artificial intelligence (AI) to find activities for tourists while on their travels. It partners with travel companies including Amadeus, Kayak, and SecretEscapes to create bespoke holiday experiences. After outgrowing Xero they moved to iplicit as they required a modern cloud-based solution that offered strong API integrations, multi-currency batch payments, and deferred income capabilities.
RRC International
Since RRC's establishment in 1928, RRC International, better known to many as The Rapid Results College Ltd, has helped millions of individuals all over the world achieve professional, educational, and vocational qualifications. They moved from Coda, as they wanted a modern cloud-based solution.
Scottish Ballet
Scottish Ballet is the national ballet company of Scotland and one of the five leading ballet companies in the United Kingdom. The need for a modern cloud-based finance system that could offer improved efficiency, control over expenses, reporting, and projects prompted them to move from Open Accounts to iplicit. 
Theatre Royal Bath
Theatre Royal Bath is one of the oldest theatres in Britain. Comprising three auditoria, the Main House, Ustinov Studio and the Egg Theatre for children and young people, a varied programme of entertainment is offered all year round. They moved from Access to become paperless, and to improve their financial reporting capabilities.
University of Lincoln Students' Union
Originally established in 2007, the University of Lincoln Students' Union is an independent charity organisation that puts students experience at the heart of everything they do. From the time that a new student arrives at the University, all the way through to when they graduate the union is there to make sure that their student's time in Lincoln is the best that it can possibly be. They moved from Sage 200 to iplicit as they required a modern cloud-based accounting solution that could improve their reporting (including fund reporting) capabilities.
Veritek
Founded in 1985, Veritek built its reputation on a simple premise: to help manufacturers cost-effectively manage the installation, maintenance, repair, and recycling of mission-critical company assets. They moved from Sage 1000, as they wanted a cloud solution that could provide a consolidated view across all four of their legal entities.
Women and Girls Network (WGN)
Women and Girls Network (WGN) was established in 1987 and has spent over 30 years supporting women and girls across London affected by gendered violence. They moved to iplicit as their existing solution, QuickBooks, was being discontinued.
Nosy Crow
Nosy Crow is a multi‑award‑winning, independent children's book publisher. Making child‑focused, parent‑friendly children's books for ages 0‑12. They moved from QuickBooks to iplicit as they required a modern cloud-based solution that could improve their reporting capabilities and introduce Authorisation Workflows that would eliminate time-consuming, manual processes.
If you'd like to see iplicit's powerful accounting software in action visit our see the software page.