An expanding multi-academy trust with thousands of school students is confident of "huge" time and cost savings after adopting iplicit's award-winning accounting software.
The Salterns Academy Trust says the "simple-to-use but extremely powerful" system will enable it to automate routine tasks, eliminate large quantities of paperwork and produce more accurate financial reports.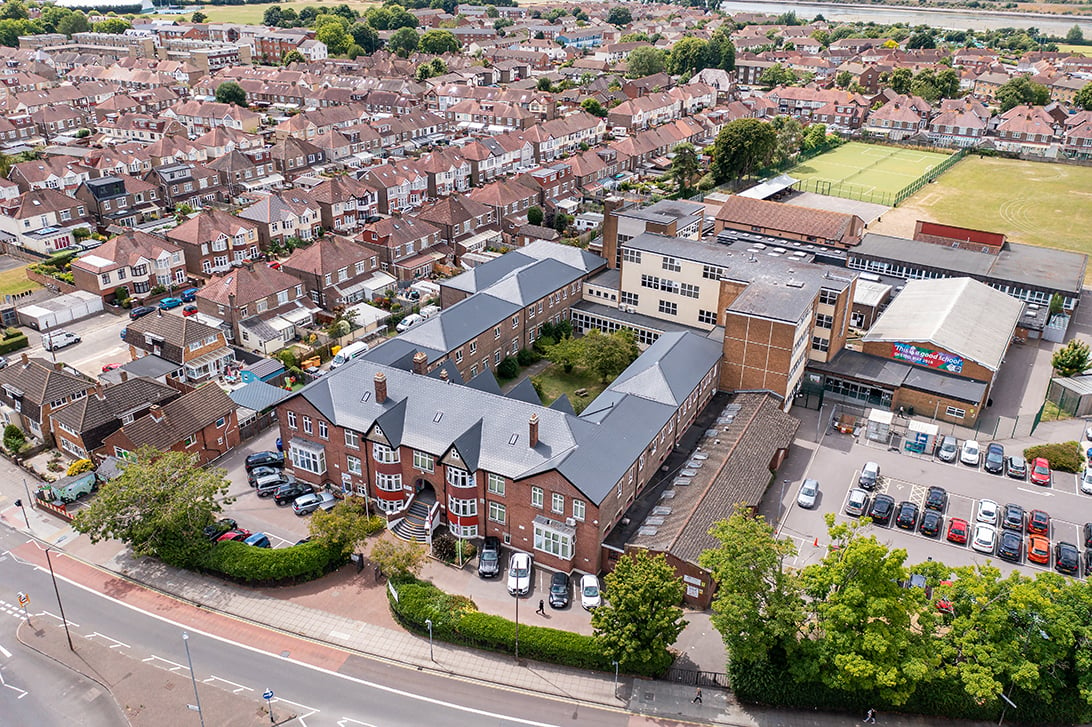 The trust runs the Admiral Lord Nelson and Trafalgar secondary schools in Portsmouth. It will be adding the country's first "all-through" school, Mayfield School, to the fold in the coming months – taking student numbers to around 3,400.



Renee Davies, the trust's Chief Financial Officer, says:
"iplicit is going to be a huge time saver and cost saver for us. And we'll have much better reporting, with far more accuracy, which is crucially important."
Choosing iplicit...
Renee joined the trust, from working in industry, in 2021. She was frustrated at its existing finance software and dismayed by the alternatives within the education market.
"I've used many software packages in industry, and when I joined the trust, there seemed to be a very limited choice of financial software solutions," she says.
"The trust was using PS Financials and, when I started to use it, I quickly found out how user-unfriendly it was."
After arranging demonstrations of several accounting systems, including Access Education and Intacct, Renee was on the point of reluctantly sticking with what she had until she discovered iplicit.
iplicit launched into the education sector earlier this year to provide an alternative to expensive and outmoded on-premise systems.
Renee knew iplicit was new to the education sector so undertook extensive due diligence by looking into its track record with numerous businesses and non-profit organisations that were among the 1,000 that have adopted the system since its launch in 2019.
"After an extensive demonstration of the solution, the finance team looked at each other and said: 'Yes, this is it, it's really good',"

"iplicit was simple to use but extremely powerful.
"We could have control over how we wanted it to look and the reports we wanted to get out of it – there were no limitations, and it was very easy to navigate."

She was also impressed that it could integrate with the Arbor management information system and other school software.
iplicit will transform the work of the finance team, which found its previous system time-consuming and prone to human error.

"Also, a lot of space in the office has been taken up by paper files," she adds.
"Documents were coming in by email and we were having to print them out on paper, then scan them back in, with the original put in a file in a cupboard which was taking up office space – and we ended up having to pay for external storage because we couldn't store all the paperwork!
"It was costing us a lot, not just financially, but also in the time it was taking."
"I really like the fact that we can save all our documents into iplicit very easily and there's a comprehensive audit trail that enables us to get rid of all that paper.
"What's more, it's much more affordable for us, compared with the huge cost of adding licences for each user under our old system and paying for access to archive data."
Advantages of iplicit...
Renee says iplicit will drastically improve financial reporting.
"Our trust board and our chairman will be able to see accounts that are up to date, minute by minute," she adds.
"We are required to provide a lot of reporting to different boards. The school governors need separate reports for their schools along with the trust board, which needs a consolidated view
"With the new system, I'll be able to give each group the required information easily. Users will also be able to have their own logins and view information, in the way they want to see it, for their part of the organisation."
iplicit will also allow for better remote working across several school sites and from home.
"We need to work between sites and sometimes from home, but with the existing system the remote access is poor and we often get kicked out of the system," she says.
"You can be midway through tasks, putting on numerous invoices, and then suddenly, you get kicked out. It takes ages to get back in, and then you've lost all that information.
"When it comes to audit, with two locations – soon to become three – the auditor has to be on site. I previously had to put all the paper files in my car and take them to the site where the auditors were, because it was too costly to buy a licence for the auditor to view the transactions on the system!"

"This is public money and at the end of the day, it's all about the students. We're here to give the best value that we possibly can".
The cost savings will mean significantly better value for taxpayers and students.
Finance software for multi-academy trusts

A finance solution for multi-academy trusts (MATs) of all sizes, iplicit has a modern, user-friendly interface that will resonate with busy finance teams and MAT leaders.
As you grow, iplicit empowers your MAT to add schools quickly and efficiently, without charging the disproportionate costs that other vendors do for adding academies.